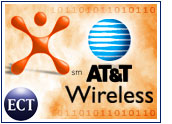 Cingular Wireless, AT&T Wireless and Triton PCS today said that they have signed an agreement — contingent on the closing of Cingular's acquisition of AT&T Wireless — that will give Cingular expanded wireless service in Virginia and Triton PCS added coverage in North Carolina and entry into the Puerto Rico MTA.
A nonbinding letter of intent regarding the exchange of these operations was signed on July 7, the companies said today.
Under the terms of the deal, Cingular will receive Triton PCS's licenses, network assets and customers in Virginia. Triton PCS will receive certain AT&T Wireless/Cingular licenses, network assets and customers in North Carolina and the Puerto Rico MTA, plus $175 million in cash from Cingular.
Cingular Acquisition
AT&T Wireless and Triton PCS employees in the markets being exchanged will stay the business being traded.
The closing of the definitive agreement is contingent upon Cingular finishing its acquisition of AT&T Wireless, as well as customary regulatory approvals. Cingular and AT&T Wireless said they expect their merger to close by the end of the year.
Cingular Wireless, a joint venture between SBC Communications and BellSouth, serves more than 25 million voice and data customers across the United States. It is the largest provider of GSM services in the United States and has a completely digital GSM/GPRS footprint throughout its service area.
SunCom Brand
Triton PCS, based in Berwyn, Pennsylvania, is a wireless carrier providing service in the Southeast U.S. The company markets its service under the brand SunCom, a member of the AT&T Wireless Network. Triton PCS is licensed to operate a digital wireless network in a contiguous area covering 13.8 million people in Virginia, North Carolina, South Carolina, northern Georgia, northeastern Tennessee and southeastern Kentucky.
AT&T Wireless is the second-largest wireless carrier, based on revenues, in the United States.