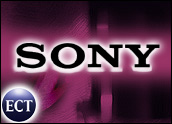 Sony Online Entertainment Inc. today announced plans to launch Station Exchange, an officially sanctioned auction site for its games.
Station Exchange, which will debut in late June, will be an official, secure way for subscribers to the company's EverQuest II online game to buy and sell the rights to use characters, items and coin in a player-to-player auction setting.
'Secondary' Market
"The unsanctioned secondary market for online games is rapidly growing and more and more of our players are taking part in it," Sony Online Entertainment President John Smedley said. "Not only are we answering the demands of a sizable portion of our subscriber base, but we are also set on establishing the standard for online game sales."
Leading industry analyst group DFC Intelligence estimates that the online game industry in 2003 was US$1.9 billion. By 2006, they predict revenue growing to $5.2 billion with continued steady growth, with worldwide online game revenue reaching $9.8 billion by 2009.
As the online gaming business has grown, so, too, has the "secondary" market, which is based around the buying and selling of in-game characters, items and coins.
Unofficial estimates of underground "secondary" market trade volume range from US$100 million to $800 million a year, with titles such as Sony Online Entertainment's EverQuest and EverQuest II making up 20 percent of those sales.
Sony said the difference between Station Exchange and third-party, non-sanctioned sites can be summed up in one word: security.
Fraud Eliminated
The company explained that when a player decides to auction the use of an item or character, that item is removed from the game world and is moved to a secure Station Exchange server. Interested buyers will be able to browse through all auctions, and will see exactly what they are bidding on and know that once an auction is complete, the item or character will be placed in their account.
Since all transactions happen through Station Exchange servers run by Sony Online Entertainment, fraud will be virtually eliminated and the transfer becomes an automatic process.
All activities on Station Exchange will be player-to-player on servers designated "Exchange Enabled"; Sony Online Entertainment will not sell items, characters or coin.
For more information, visit http://www.stationexchange.com.
Sony Online Entertainment, a subsidiary of Sony Pictures Digital Inc., puts out such franchises as EverQuest, EverQuest II and PlanetSide. It also has developed Star Wars Galaxies: An Empire Divided.