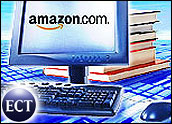 In a move to enter into the European enterprise retail services market, Amazon.com and leading United Kingdom retailer Marks & Spencer today released details of an e-commerce alliance.
The announcement also officially introduces Amazon Services Europe, the dot-com's Luxembourg-based subsidiary.
Under the terms of the deal, Amazon Services Europe will host and provide the technology behind the Marks & Spencer branded Web site and its in-store and telephone ordering and customer services systems.
Marks & Spencer will remain responsible for the management of its Web site, customer service operations, warehousing and distribution.
A Match Made in London
"Marks & Spencer already has a successful Web site with over 24 million visits every year, but our e-commerce and customer ordering capabilities have yet to reach their full potential. A partnership with Amazon will help us achieve this, while allowing us to concentrate on our core business of retailing," said Steven Sharp, Director, Marketing & E-commerce, Marks & Spencer.
When the first phase of work is completed in early summer 2006, Marks & Spencer customers will benefit from the development of an integrated ordering service, whether they choose to buy products in-store, online or by telephone.
Replicating Success
In the U.S., Amazon Services powers the e-commerce channels for Target, NBA.com, Toys 'R' Us, The Bombay Company, Diane von Furstenberg, Borders.com, and CD Now.
"We look forward to sharing our e-commerce expertise with Marks & Spencer to enable them to focus on branding and merchandising," said Mark Stabingas, Amazon Services Senior Vice President for Worldwide Business Development and Services Sales. "Our goal is to provide Marks & Spencer customers with a true multi-channel experience, regardless of how they choose to shop for or order merchandise."