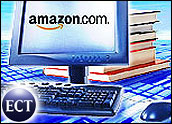 Amid internal turmoil and with a takeover bid looming, No. 2 electronics retailer Circuit City said it would end its four-year-old partnership with Amazon.com and handle its e-commerce itself.
Circuit City hinted that the Amazon partnership, under which Circuit City items were listed for sale through the e-tailer's site and which enabled customers to buy online and pick up –and return — items at Circuit City stores, did not pan out as expected.
"Circuitcity.com has grown tremendously since August 2001, when the agreement was announced," Fiona Dias, president of Circuit City Direct, said in a statement. "We have been pleased with customer response to our own Web site and have elected to focus on growing the business through our own channel, rather than focus on the small amount of sales the relationship with Amazon.com has generated."
Poor Holiday Sales
Circuit City re-launched its own home page last fall. The Amazon deal termination takes effect today, a Circuit City spokesman said. Circuit City would not say whether the termination of the deal required it to make a payment to Amazon.
Amazon.com did not respond to requests for comment, and it was unclear if the termination of the deal would have any impact on the e-tailer's sales or profits going forward.
The move comes as Circuit City seeks to right itself after a dismal fourth quarter, when holiday sales fell well short of expectations and rival and category leader Best Buy surged ahead.
Meanwhile, today, the Richmond, Virginia, retailer said its chief operating officer, John Froman, was resigning. It did not give a specific reason. Froman had been with the company since the late 1980s.
All this takes place against the backdrop of Highfields Capital Management's US$3.25 billion buyout offer, which, if accepted, could end Circuit City's days as a public company.
Toe Dipper
Circuit City was a reluctant entry into the e-commerce sweepstakes from the beginning. While other retailers saw the wisdom of linking with Amazon in the late 1990s, Circuit City waited to forge the deal to share online sales until the dot-com collapse had already begun.
At the time, Circuit City was part of a major push by Amazon away from its core books, music and movies category and into a broad range of product sales. It was also one of several deals it made in which retailers essentially turned over their e-commerce operations to Amazon, which the company said was a validation of its online approach.
Forrester Research analyst Carrie Johnson told the E-Commerce Times that some companies have come to the realization that in order to perfect multi-channel retailing and marketing, they need to control their online channel.
"All retailers need a consistent cross-channel experience to stay competitive," Johnson said. "Customers can sense when a company doesn't have all its channels aligned and will go elsewhere."
That might be especially true in the electronics arena, where customers often browse online and then make purchases in brick-and-mortar stores, particularly when investing in big-ticket items such as plasma televisions.
Et Tu Circuit City
That Circuit City is terminating its Amazon deal could be seen as the latest blow to the e-tailer, which has seen once celebrated partners depart or even turn against it. Most recently, Toys R Us announced it was suing Amazon for $200 million, saying the e-tailer overpriced the much-hyped tie-up between those two companies.
In that instance, Amazon was a savior for the toy retailer, which had stumbled in its own attempts to go it alone online in the late 1990s. Third-party deals were seen as a boon to Amazon because they offered a chance to boost revenue with no additional marketing or inventory costs — thereby giving profits a boost as well.
Amazon investors did not seem fazed by the development, with the e-tailer's shares up about half a percent in early trading.
Meanwhile, Circuit City is hoping that its own e-commerce efforts can be part of a turnaround, an effort that is taking place in a rapidly changing retail environment altered by massive mergers and the invasion of big-box retailers such as Wal-Mart onto electronics retailers' turf. Circuit City stock was trading down nearly 2 percent by midday today.