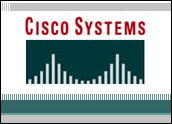 Cisco Systems said today that it will invest US$12 million to build a research and development center in Tokyo, Japan. The facility is slated to open in February 2005 and work there will focus on the development of Internet Protocol-based networking technologies, including routers and Cisco IOS(R) and IOS XR software, the company said.
According to a statement released by Cisco this morning, Japan was chosen as the site for the facility for the country's position of leadership in broadband services. Japanese customers currently enjoy broadband at rates costing approximately one-thirtieth of prices in the U.S., Cisco said.
The Tokyo R&D center will focus on advanced Internet technologies such as IPv6, multicast and wireless, in addition to improving existing security and quality-of-service (QoS) technologies. The center will initially employ 10 engineers.
"Products and technologies produced to meet Japan's demand for intelligent bandwidth will be robust enough to handle any other market in the world," said Mike Volpi, senior vice president and general manager, Routing Technology Group, Cisco Systems. "Japan has been an innovator in broadband services and building an R&D center in Japan is a continuation of our stated strategy of allocating research and development resources where there is talent and market opportunity."