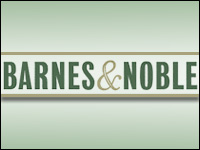 You can almost hear the old-timers growling: "Back in my day, you wanted to get published, first you had to cut down the trees yourself. In the snow. With only a pen knife."
Now, it literally just takes a push of a button.
The new Barnes & Noble PubIt e-book publishing service, unveiled on Monday, allows authors to create simple ePub-compliant e-books just by uploading a file. It's similar to Amazon.com's CreateSpace service in allowing authors to upload files in a variety of formats and let the service handle creating and serving the ePub file.
Books published through PubIt will be eligible for royalties of 65 percent per sale if priced between US$2.99 and $9.99. Titles priced outside those ranges will earn 40 percent.
Price points
The minimum price for the enhanced royalty is necessary to ensure Barnes and Noble doesn't lose money on converting and selling the titles, Theresa Horner, director of digital products for Barnes & Noble.com, told the E-Commerce Times. The top-end price for the 65 percent royalty is to encourage a competitive marketplace, she said.
The royalties are similar to Amazon, whose royalty tops out at 70 percent, but includes delivery charges based on a book's size.
How It Works
Publishing on the service involves setting up an account and then uploading a book to the site in one of several formats — Word, plain text, HTML or RTF. The service also accepts pre-made ePub files. Publishers can check how the book will look on a Nook reader using an online emulator.
Books sold via PubIt are supposed to be available on bn.com within 24 to 72 hours of upload. Titles published with the service will be readable not only on Barnes & Noble's Nook reader, but also on the iPad, iPhone and iPod touch, Android phones and Windows PCs and third-party readers served by the Barnes & Noble store.
Full texts will be readable inside of Barnes & Noble stores, and buyers can lend their copies to a friend one time for up to 14 days.
Marketing Help
Barnes & Noble says it will help market popular e-books through a best-seller list, e-mail and newsletter distributions and other channels. However, the free service does not include any marketing for books that are not yet popular or notable.
PubIt is a necessary component for Barnes & Noble to stay competitive with Amazon, but it's not a game-changer on its own, Michael Norris, senior analyst with Simba Information, told the E-Commerce Times.
"People aren't going to say, 'I've got to have the Kindle because it has CreateSpace or the Nook because it has PubIt,'" he said.
Who It's For
However, it will help boost the number of titles available and generate some buzz in the self-publishing world, he said.
Services such as CreateSpace and PubIt primarily appeal to first-time authors who either cannot get published traditionally or simply haven't tried, Norris said.
Contrary to popular belief, major publishers don't see such services as competition, but rather as a new tool to find talent, Norris said. He cited authors Patrick Carman and Christopher Paolini as two who emerged from the world of self-published e-books to traditional publishing stardom.
"It's just another part of the filtering process for them," he said of the major publishers.