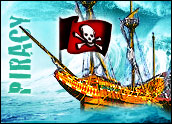 The White House on Tuesday released its plan to fight intellectual property theft, including more than 30 recommendations designed to encourage all branches of government to take a more aggressive stand against piracy.
The Joint Strategic Plan was required by the 2008 PRO-IP Act, which established the office of the Intellectual Property Enforcement Coordinator in the executive branch.
Among the plan's primary recommendations:
Increase government efforts to ensure public funds are not used to purchase counterfeit goods and stolen intellectual property;
Be more transparent in setting antipiracy policies and information-sharing with law enforcement, overseas partners and IP owners;
Work more closely with trading partners and international organizations to better enforce intellectual property rights.
Economically Important
In a posting to the White House blog on Tuesday, Intellectual Property Enforcement Coordinator Victoria Espinel said tighter enforcement is critical to meet the needs of the nation's economy.
"Now, more than ever, we need to protect the ideas, artistry and our reputation for quality, provide our businesses with the incentives to make each new product better, reduce crimes related to intellectual property infringement and keep dangerous counterfeits out of our supply chain to protect our citizens," she wrote.
Good Reviews
"It's actually a very good strategic plan. I was actually quite impressed," Thomas Sydnor, director of the Center for the Study of Digital Property and senior fellow at The Progress & Freedom Foundation, told the E-Commerce Times.
The report creates a judicious framework for aggressively deploying federal resources on a global scale to help thwart intellectual property theft, Sydnor said.
While it doesn't change the lay of the land today, its strongly worded recommendations should send a strong signal to digital pirates and counterfeiters that U.S. authorities are about to become much more serious about using both civil and criminal law to enforce copyright and other intellectual protections.
Both the Motion Picture Association of American and the Recording Industry Association of America applauded the report, calling it a welcome and important step forward.
"As the industry moves to provide new and innovative ways to deliver creative content to consumers, particularly over the Internet, it is especially critical that the United States has an effective framework for protecting creative content online and enforcing intellectual property rights in the digital environment," said MPAA President Bob Pisano.
Controversy Likely
While the report was met enthusiastically by major content creators, organizations such as the Electronic Frontier Foundation have argued that enforcement of the strategic plan could outweigh economic damages caused by piracy and, for instance, restrict access to legitimate pharmaceuticals.
Efforts to reach the EFF were unsuccessful by deadline for this edition, but the report's language in favor of strong enforcement on intellectual property claims is likely to be met with fierce opposition by many groups.
All Fluff?
Yet the report really doesn't seem to say much at all, according to Rob Enderle, principal of the Enderle Group.
"It reads like someone was being paid by the page," he told the E-Commerce Times. "It is long on promises of improvement but very short on metrics and milestones with respect to that improvement. It creates groups that are missioned to look at things and potentially creates funding for studies. But most seems to be fluff designed to cover up the fact that not only has little actually been done, but to make sure that there is nothing put in place to showcase the lack of progress in the future."
The White House had not responded to a request for comment by deadline for this article.