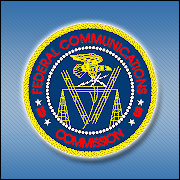 FCC Chairman Julius Genachowski has weighed in publicly in the dispute between the Fox broadcasting empire and cable provider Cablevision over payments for broadcasting Fox programming. The scuffle could wind up giving the agency greater power to regulate such standoffs.
Genachowski's agency released a letter to Fox and Cablevision executives on Tuesday in which he expressed dismay over "petty gamesmanship" that has left Cablevision viewers in parts of New York, New Jersey and Pennsylvania without Fox broadcast channels and some cable stations since shortly after the companies' carriage agreement expired Oct. 15.
Fox is demanding higher fees from Cablevision in exchange for the right to carry Fox-owned broadcast stations WNYW, WWOR and WTXF, as well as cable channels Fox Business, Nat Geo Wild, and Fox Deportes. The channels are currently unavailable to Cablevision customers, and Genachowski said he wanted to remind both companies that they're responsible for the disruptions and to urge them to act.
"I am deeply troubled that Cablevision and Fox are spending more time attacking each other through ads and lobbyists than sitting down at the negotiating table," he wrote.
Both sides have reportedly been papering the region with advertisements criticizing each others' stance in the situation, with ads on both sides claiming the other is using viewers as pawns in the debate.
Neither Cablevision nor Fox officials responded to requests for comment by deadline for this article.
Limited Role
Under federal law, broadcasters and cable companies are required to negotiate over carriage fees for broadcast channels in good faith. But the law gives the FCC little authority to step in and moderate the process, according to the agency.
Instead, the agency has taken to trying to inform viewers of their choices — basically wait it out, get a different TV provider or get an old-fashioned antenna. But it could have the power to do more if legislation on offer by Massachusetts Sen. John Kerry is successful.
New Legislation
Kerry's bill would prevent cable companies from dropping channels under negotiation until after the FCC has reviewed negotiations and declared a genuine impasse.
Even then, they'd be asked to consider arbitration and, all else failing, would be required to notify customers before dropping a channel.
If the FCC finds both sides haven't acted in good faith, it would be able to require binding arbitration without any disruption in broadcasts until the situation is resolved.
Consumer advocacy organizations such as the Media Access Project have favored a stronger FCC role, saying breakdowns in negotiations too often penalize viewers with no involvement in the discussions.
In a letter to Genachowski, Kerry said legislation to give the FCC greater power is the best solution.
"The process we are trying to effect is two-party negotiations that have a big impact on an unrepresented third party: consumers. The goal is to offer a path to potential resolution of differences and protect consumers," Kerry wrote.
"It's not our job to take sides — but it is clearly our responsibility to ask whether there's a better way forward as these kinds of situations rise in frequency," he said.
The FCC has declined to comment on its participation, and a spokesperson did not return a message left seeking comment by press time.
Government Role Questioned
However, not everyone agrees that government involvement is the best option.
"I don't like the idea of the FCC or government trying to control a market," telecom analyst Jeff Kagan told the E-Commerce Times. "First of all, they work too slowly, and second of all, they take the innovation out of the industry."
The best solution, Kagan said, may be the most painful one — leaving cable companies to reject fees sought by broadcasters, which he said are largely responsible for cable price increases but which don't hear from consumers and so don't suffer the heat of blistering complaints.
"Perhaps that will let the networks know the stakes have risen and they must act differently," he said.