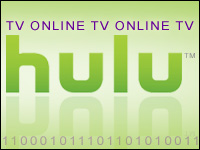 Hulu Plus emerged from its four-month preview on Wednesday, opening its streaming TV service to all and chopping US$2 off its price tag at the same time.
The service allows Hulu users to stream high-definition video to their computers, iPhones, iPads, select Samsung and Sony televisions and Blu-ray players, as well as the Sony PlayStation 3 and the Roku box. It will soon be available on the Xbox 360, Internet-enabled Vizio devices and Tivo Premiere, according to the company.
It builds on the free, ad-supported basic Hulu by providing back episodes of current TV programs and some back catalog material, such as "The X-Files" and "Ally McBeal."
And while Hulu CEO Jason Kilar said Wednesday that the company is encouraged by the response during the preview period, In-Stat principal analyst Keith Nissen said Hulu is in for a difficult future unless it broadens its business model.
"They will need to rent online movies and TV programs, offer pay-per-view specials and events, and expand their content to include the broader world of professional online video," Nissen told the E-Commerce Times.
"Most importantly," he said, "they will need exclusive content, to fend off online subscription service competitors."
Drawing Viewers
Overall, Hulu drew 29.9 million viewers in September, according to Comscore, placing the service ninth among online video sites, a category that includes Google, Yahoo, Facebook, and NBC Universal — one of Hulu's three owners (the others are Fox and ABC). It's unclear how much of that traffic was generated by Hulu Plus.
But the site had the highest number of video ad impressions, with 794 million, according to Comscore.
That Hulu Plus subscribers must watch ads has been an irritation for some, and it could account for the $2 price drop.
Hulu officials did not return a message seeking comment by deadline for this article.
But Nissen said even a $2 price cut isn't likely to make Hulu a particularly attractive option to many television viewers already fed up with high cable bills. That leaves people who aren't paying for cable, and that's not an encouraging sign, he said.
"We are not seeing any trend toward cord-cutting," he said.
Path Forward
The best option for Hulu would be if its parent companies would give it exclusive online rights to their content.
"Without that, Hulu has nothing to offer over Netflix, iTunes or others," he said. "The only thing Hulu has is a lot of users watching free TV content."
But Nissen said he does not believe the networks that own Hulu have much interest in developing the service into a full-fledged operator.
"All they want is basically another revenue source to their TV shows," he said.
And that, he said, could lead Hulu to becoming "the most popular failure in history."