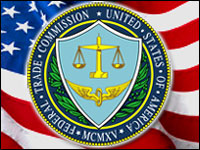 Egged on by the chairman of the U.S. Senate Subcommittee on Antitrust, Competition Policy and Consumer Rights, the Federal Trade Commission may be considering an effort to block Google's US$750 million purchase of mobile advertising firm AdMob.
The FTC is assembling a team of attorneys to handle a possible antitrust action against the acquisition and has reached out to other companies in the mobile advertising space to ask them about testifying, The Wall Street Journal reported Wednesday.
No final decision had yet been made, according to the Journal, which did not name its sources. The FTC did not respond to a request for comment by deadline for this article.
Hot Segment
Sen. Herb Kohl, D-Wisc., wrote the FTC on Tuesday, urging it to carefully review the transaction. He expressed concern that it might allow Google to dominate the market for advertising to users of Internet-connected mobile devices.
"Allowing any one firm to dominate this market could result in higher prices for mobile advertising on the Internet and with respect to smartphone applications, and also could result in lower revenues realized by application developers," Kohl wrote.
The deal would create a new leader in the mobile advertising space, a segment of the online advertising field expected to grow sixfold between now and 2014, eventually making up about 7 percent of a projected US$54 billion online advertising market, according to Karsten Weide, research vice president for digital media and entertainment at IDC.
Google said in announcing the deal in November that it planned to pay $750 million in stock for AdMob. The purchase, Google said, would help it extend its reach in mobile advertising while enhancing choice and revenue possibilities for developers.
Long Way From Monopoly
That the FTC would be considering an action to block the sale is somewhat surprising, Weide told the E-Commerce Times.
Combined, Google and AdMob would hold about 21 percent of the mobile market, which itself is just 1 percent of the overall online advertising space, he said.
Google's share of the overall ad market last quarter was about 30 percent, he noted.
Either way you look at it, that's a long way from the sort of monopolistic control of the market antitrust laws were meant to prevent, Weide said. "They're big. They're three times as big as Yahoo — but they're not even close to 50 percent yet, let alone a monopoly."
High Stakes
In his letter to regulators, Sen. Kohl acknowledged that the market is new and that Google and others have pointed out the deal leaves several other strong competitors in the field.
Still, the rapidly growing importance of smartphone advertising means the deal is one that should be carefully reviewed, he argued.
"The stakes are very high in protecting a fully competitive market in this increasingly important sector of the high tech economy," Kohl wrote. "Thus the incipiency of the smartphone advertising market is not in itself a reason for the FTC to desist from taking any necessary action to enforce the antitrust laws or protect competition should it determine such action is necessary."