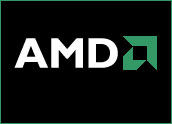 It's been a couple of years since AMD had to delay shipments of its buggy quad-core Barcelona server chip to manufacturers, costing the company market share, stock value and reputation.
Now, the No. 2 chip vendor hopes to come roaring back with the world's first 8- and 12-core x86 processors and a host of new relationships with manufacturers.
With the Opteron 6100 series, code-named "Magny-Cours," AMD beat rival Intel in the race to claim the highest core counts, a stat that counts particularly in the virtualization arena. The company has lined up several manufacturing partners to create machines based on the platform, including Acer, HP and Dell.
First to Market
AMD has a history of beating Intel to market with advanced designs, only to suffer setbacks later, as occurred in 2008, when the release of its Barcelona quad-core server chips had to be delayed to deal with a bug.
It's also unclear how long AMD's distinction will stand. Intel is preparing for the launch of its 8-core processors. There's no word yet on a 12-core version, but analysts expect Intel to match AMD soon enough.
"Even though Intel is the clear and dominant market leader with roughly 90 percent market share, it's not advisable for Intel to let AMD or any niche competitor best them for very long," Laura DiDio, principal with ITIC, told the E-Commerce Times.
Particularly not now.
Server Spending to Rebound
IT spending, particularly on server hardware, will rebound in 2010, according to IDC and other analyst firms, as enterprises shake off the global recession and seek to refresh their data centers with more robust technology.
If AMD can capture that market share before Intel gets out of the gate, it could score a big win and move into a position to recapture much of the market share it lost after the delay of Barcelona, analyst Rob Enderle of the Enderle Group told the E-Commerce Times.
"Intel remains the gold standard and very difficult to replace; however, Intel will need to match AMD's position quickly or will bleed share," he said.
The Opteron 6100 Series
AMD is touting the new chips as leaders in performance and laggards in price, claiming, for instance, to best Intel's top server chip with its second-best, and at a price that's nearly US$500 less per chip.
The new processors include four channels of DDR3 memory and support for up to 12 memory DIMMs per socket. That's twice the capacity of previous generations — a boon for virtualization, database and high-performance computing. In fact, Cray plans to build a supercomputer based on the platform.
The processors also feature improved HyperTransport 3.0 technology that has an additional link for processor-to-processor communications, key for the four-processor implementations AMD hopes to make more common.
The company claims up to double the performance of its competitor at a 10 percent discount or more.
Not surprisingly, Intel isn't buying AMD's claims.
"As industry standard benchmarks show, not all cores are created equal, and the number of cores doesn't matter," Intel spokesperson Nick Knupffer told the E-Commerce Times.
"Silicon costs are only a fraction of a server's total cost of ownership, and you will need fewer Intel servers to achieve the same level of performance," he said.
Potholes Await
There are other pitfalls, warned Joe Clabby, president of Clabby Analytics.
AMD's financials are one concern — the company had net income of $304 million in 2009, a year after reporting a $3.129 billion loss.
Another question is software, some of which may not scale well to take advantage of AMD's core-splattered machines.
"Twelve cores is a lot of cores and a lot of power," Clabby told the E-Commerce Times, "but where are the applications that exploit them?"