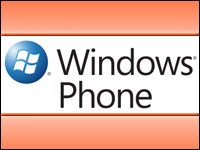 Microsoft used its annual TechEd Conference to pitch its forthcoming mobile operating system, Windows Phone 7, to business users.
The platform will feature the kind of tight integration with Office applications that only the manufacturer of those applications can provide, the company insisted, along with a package of features commonly sought by consumer-level smartphone buyers.
"This means Windows Phone 7 will appeal to a larger number of people working in businesses of all sizes, creating a more versatile and accessible productivity tool as well as a larger market opportunity for application developers and system integrators," wrote Paul Bryan, director of business experiences product management for Windows Phone, in a blog posting Monday.
What's New?
Not so fast, Redmond, argued ABI Research analyst Michael Morgan, who follows the smartphone market.
Microsoft's competition has long offered enterprise customers access to Exchange servers and SharePoint sites, Morgan noted.
"They haven't shown me or proven to me in any way that they're bringing anything new to the table," he told the E-Commerce Times.
Microsoft didn't respond to the E-Commerce Times' requesst for comment on its business marketing efforts for Windows Phone 7 by deadline for this article.
The Windows Phone 7 OS was designed solely as a mobile system with extremely tight integration with Exchange and Office via what Micorosoft is calling its "Office Hub," a central location on the phone to sync, retrieve, make changes and comment on documents stored on company servers, Bryan wrote in his blog posting.
The phone is built with security in mind, he said, with limited data routes out of the device, support for SSL and application certification.
Show Me the Technology
However, RIM, Apple and other competitors are stepping into that same territory now, Morgan pointed out, and given that Microsoft isn't expected have a business-capable handset running Windows Phone 7 until later this year or perhaps 2011, the company is facing a steep uphill climb to regain market share.
In fact, Microsoft's market share will likely slip from 10 percent last year to 8 percent in 2015, Morgan predicted, and the company will avoid further loss only because of its existing loyal enterprise client base.