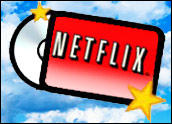 Netflix said Tuesday that it has reached a deal with a movie-studio owned pay-tv and streaming service that will make recent theatrical releases available to its customers 90 days after they begin to appear on premium cable and on-demand channels.
Neither Netflix nor Epix, the pay-tv and streaming service, confirmed details of the deal. However, Janney analyst Tony Wible issued a research note estimating it at US$200 million a year for five years.
The agreement will give Netflix subscribers access to about 3,000 films in the Epix library beginning Sept. 1. New releases from Epix owners Paramount, Lionsgate and MGM will become available 90 days after the films begin to appear on premium channels and on-demand services.
Among the franchises in the Epix portfolio are "Star Trek," "Mission Impossible," "GI Joe" and "Iron Man."
Financial Boost
The deal will provide an instant boost to Epix, which formed in 2009 and lost $42.3 million in the quarter ended June 30, according to regulatory filings.
It also gives Netflix an exclusive covering a vast array of content — and despite the licensing fees, should help Netflix reduce its costs by reducing the number of DVDs it has to mail back and forth, Wible said in his research note.
In addition, it gives the studios access to revenue they've never had before, said In-Stat principal analyst Keith Nissen.
Studios aren't big fans of DVD rentals, because Netflix can buy a disc at wholesale and repeatedly rent it out without paying additional licensing fees to the studios, Nissen told the E-Commerce Times.
However, streaming through Netflix after wringing the big-money profit out of traditional DVD rentals and on-demand sales is found money for the studios, Nissen said.
"Netflix is all upside for the movie producers," he remarked. "This is an add-on revenue stream from them that they've never had before."
More Deals Coming
More studios will likely reach similar deals with Netflix, Nissen said, which has seen the percentage of customers using streaming services nearly double in the last year.
"What this is showing is that now online is in effect being acknowledged as being a legitimate full distribution channel, equivalent to the pay TV operators and the premium channel operators," he said.
It also signals an accelerating shift away from physical media such as DVDs and Blu-ray discs.
About 38 million households use broadband connections to view entertainment content today. That number will increase to 81 million in the next two years, Nissen said.
Studios are also gearing up for a major digital distribution push with a new system called "Ultraviolet," designed to allow consumers to purchase a license to use content across a variety of devices and locations, Nissen said.