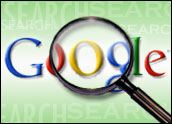 Google and Dish Network are testing a service that allows television users to search for television programming and Web content from set-top boxes, The Wall Street Journal reported Monday.
Google software installed in the boxes allows users to create a personalized programming lineup, according to the Journal article, which cites anonymous sources.
Google spokesperson Gabriel Stricker told the E-Commerce Times that the company doesn't speculate on rumors such as those contained in the Journal article. Dish spokesperson Robin Zimmerman said her company had no comment.
However, it's no secret that Google and Dish have been collaborating since 2007, when the companies entered into a partnership for Google to deliver ads to the satellite network's audience and develop mechanisms to more accurately measure how they are viewed.
Google said a year later that its Google TV Ads platform could report second-by-second data showing advertisers precise measurements on viewing habits.
Service, Not Hardware
The news that Google is testing the search service comes a week after TiVo launched its Premiere line of digital video recorders with features that are designed to converge Web content and U.S. television programming.
Google's play is similar to TiVo's in that they are both trying to bring Web content to viewers, said Carl Howe, an analyst with the Yankee Group — but don't look for a Google-branded set-top box anytime soon.
"I don't think Google is trying to do a Nexus One with this one," Howe said, referencing the HTC-designed and Google-marketed smartphone frequently compared to Apple's market-dominant iPhone.
"I don't think they pretend they'd be a good seller of set-top boxes," he said. "They have a more modest goal."
That is to be the search engine that drives programming results delivered on set-top boxes branded by cable, satellite and other telecom providers, said Howe.
All About Ads
TiVo is pursuing a similar strategy, in that the company appears to be headed toward a future in which its boxes, which touched off the DVR revolution, are likely to become less and less important to the company. In its place, putting advertising on the interface and search results becomes more important.
That's something Google is already very good at, said Howe, a confirmed TiVo user who utilizes all sorts of technologies to strip advertising from his digital media — except for Google's relatively unobtrusive ads.
If Google is successful in bringing Web content to television users while maintaining a low-key advertising approach familiar to users of Gmail and other services, the company could make significant inroads into the set-top search scene, Howe said.
"It's a one-trick pony," Howe said of Google's ubiquitous efforts to get people on the Web and looking at ads, "but they keep turning it over and over again."