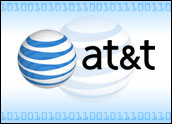 AT&T ranks as the lowest-scoring cellphone service provider in a new Consumer Reports survey that asked 58,000 customers to rate their carriers. AT&T was the only one to drop significantly in overall satisfaction from a year earlier.
Consumer Reports gave a preview of the results in a blog post on Monday — the full report will appear in the magazine's January issue due out Wednesday.
More than half of the of the survey respondents who used AT&T as a carrier owned some version of the iPhone, the Apple smartphone that is exclusive to AT&T. iPhone users indicated much less satisfaction with their carrier than owners of other smartphones.
Popularity May Be the Culprit
"A lot of AT&T's problems may be because of the popularity of the iPhone. The iPhone uses a lot of data," Allen Nogee, principal analyst for wireless technology at In-Stat told the E-Commerce Times. "Verizon has great ratings, but we'll see what happens if they get the iPhone. Their ratings may go down."
If or when Verizon gets the iPhone, there may be a wave of users switching away from AT&T. "These users went to AT&T just for the iPhone," Nogee pointed out.
The iPhone's popularity may have lulled AT&T into being lazy.
"The iPhone has allowed them to live with some network degradation," Michael Morgan, senior analyst, mobile devices for ABI Research, told the E-Commerce Times. "There is a strong draw with the iPhone, and it drew customers to AT&T and kept them there. So AT&T may have saved on network upgrades. The iPhone kept them from having to compete on network capabilities."
AT&T Argues for Its Quality
AT&T's customer growth indicates people are finding something right with its service, the company insists.
"We take this seriously, and we continually look for new ways to improve the customer experience," AT&T spokesperson Jenny Bridges told the E-Commerce Times.
"The fact is, wireless customers have choices, and a record number of them chose AT&T in the third quarter — significantly more than our competitors," she said.
AT&T's own data refutes the findings in the Consumer Reports survey, the company maintains.
"Hard data from independent drive tests confirms AT&T has the nation's fastest mobile broadband network with our nearest competitor 20 percent slower on average nationwide, and our largest competitor 60 percent slower on average nationwide," said Bridges. "And, our dropped-call rate is within one tenth of a percent — the equivalent of just one call in a thousand — of the industry leader."
Is the Network the Problem?
Cellphone carriers use different frequency bands for their networks. Part of AT&T's problem may lie in its network frequency.
"One interesting part people are forgetting is that the carriers use different bands," said Nogee.
"AT&T band is high frequency, and that's more difficult because it doesn't penetrate buildings well. AT&T has a disadvantage from the start," he explained.
"Verizon has an advantage because of their band," Nogee continued. "It's a great band. It's easier for Verizon to put a network out. That's part of why the survey looks the way it does."
Another factor in play may be how each carrier is building out its network.
"AT&T may be focusing more on coverage first, then bringing the whole network up, while Verizon may be focusing more on quality then moving to more coverage," said Morgan.
Still, there are factors other than network quality, he noted. "These ratings are not just about coverage — they are also about customer service issues."
At any rate, the survey is a snapshot it time — perhaps just a momentary bad time for AT&T.
"It breaks down to this: What was their strategy and approach? Wait a bit," said Morgan. "I won't be surprised to see AT&T's quality go up."