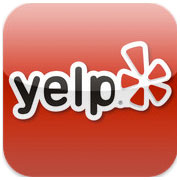 Yelp, the online local review service, expects to sell 7.15 million shares in its IPO, at US$12 to $14 each. The total potential take is $100 million. The company will list its stock on the New York Stock Exchange under the symbol "YELP."
Yelp's price target values the company at roughly $778 million, about nine times last year's sales. That compares to Google's IPO at five times sales and Yahoo's IPO at four times sales. Yelp listed both Google and Yahoo as competitors in its IPO filing.
Yelp claims about 66 million unique visitors per month and has about 25 million total reviews of local businesses such as restaurants, dentists and salons.
The Goldman Sachs Group is leading the IPO, with additional partners that include Citigroup and Jefferies and Co.
A Goldilocks Price
The price of Yelp shares may be low enough for humility, while high enough for credibility.
"I think the $12 to $14 share price is a good one," Laura DiDio, principal analyst at ITIC, told the E-Commerce Times. "The trick with the valuation is to keep it on the lower end with a modest IPO."
It is important for Yelp to raise cash but not raise expectations so high that its share price falls in the following 48 hours, DiDio said. It's a balancing act.
"They also don't want to be a penny stock," she added. "The price here is in line. This will let them generate cash to invest in the company."
Yelp has picked a very good time to go public, said DiDio.
"Yelp's value could go higher based on what's happening in the market," she said. "We're in a bull market here. The market has been buoyed by Apple passing the $500 market."
The current market is the most optimistic we've seen for some time, DiDio continued. "Yelp could catch some of that wave and float on it."
Even so, she sees potential difficulty for the company. "Yelp had nearly a $17 million loss last year. Yet their revenue climbed by 74 percent. If they can raise $100 million, that helps."
Plenty of Risk
Yelp's challenge will be to drive advertising in a very competitive market.
"Yelp is certainly big enough now to make this IPO legitimate," Zeus Kerravala, principal analyst with ZK Research, told the E-Commerce Times. "Yet there is risk in this. The value that some of these sites have is in the size of their community."
Even given a community of more than 60 million visitors, turning eyeballs into ad dollars is difficult.
"It's never really been proven what value there is in a site like Yelp," said Kerravala. "Going public is a way to find out."
There is only so much ad revenue to go around, Kerravala remarked. "So you wonder — is this is the Internet of 1999, where there was a lot of value related to the Internet that wasn't proven?Now it's about social networking. Some will survive and some won't."
When it comes down to it, Yelp's potential value is just not clear, he said. "If Yelp doesn't get acquired by someone, their future is not assured. This is one of the more risky IPOs."