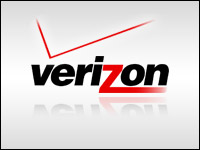 Look out Netflix, a new video service has swaggered into town. Rumored since December, Verizon's partnership with Coinstar, the parent company of Redbox video rental kiosks, became official on Monday.
As with Netflix, customers will be able to choose between physical discs and streaming. The physical discs, however, will need to be picked up and returned to a Redbox kiosk.
"We're looking at the latter part of 2012 for the launch," Verizon spokesperson Alberto Canal told the E-Commerce Times.
The service will be generally available — not just to Verizon customers.
"For those who are not Verizon wireless or wireline customers today, digital content will be distributed from Verizon facilities over our national IP network," Canal said. "The content will be handed off to our customer's ISP or mobile service provider for delivery to the wired or wireless device of their choice."
The service will combine instant video streaming by Verizon with immediate DVD and Blu-ray disc rental access via Redbox kiosks.
A Good Move
The key to success for Verizon will likely be a customer base sufficient to absorb its costs.
"This move would make sense for Verizon if they can monetize the service through some combination of user fees and advertising," Paul Verna, a senior analyst at eMarketer, told the E-Commerce Times. "In order to do that, they'll need a critical mass of customers and a commitment to engage in the arms race for content."
This will require hundreds of millions of dollars for access to premium movies and TV shows, he pointed out.
Netflix is "way ahead of all its competitors" in terms of customers, Verna noted.
"Netflix, Amazon and others are clearly investing in content," he said. "Both those companies' content expenditures have dented their bottom lines, so they clearly understand the implications of their strategies and seem committed to staying on course."
Good Use of the Network
The assets and knowledge Verizon brings to the partnership are considerable. The company also has expertise in preparing data for devices.
"By having its own streaming service, Verizon can better optimize performance over their network," Rob Enderle, principal analyst at the Enderle Group, told the E-Commerce Times. "They know the bandwidth, loading and device type — and with that knowledge, they can better select the compression method most likely to provide the best overall experience."
One of the hurdles facing Verizon is creating sufficient inventory to satisfy a hungry market.
"Content is king in any streaming service, and if there isn't enough stuff folks want to see, they won't be interested in the service," said Enderle.
Getting content access for streaming has become easier, but it still isn't easy, he pointed out. "Even Netflix has been struggling to maintain an adequate library, and they are the segment leader."
What About Netflix?
The Verizon/Redbox partnership may mean more trouble for Netflix.
"This partnership could emerge as a strong competitor, and Netflix is still suffering from its stumbling and now-reversed decision to spin streaming off from its original DVD service," said Enderle. "However, they have been getting stronger, suggesting this window may be closing again."
There is a potential twist to a Verizon/Redbox partnership. If it's not successful at building a content powerhouse, it could help Netflix.
"If a Verizon and Redbox partnership takes off, obviously it would present a new competitive threat to Netflix," noted Verna. "But if the new service is just one more in a crowded field, then it could help Netflix by fragmenting the competition."