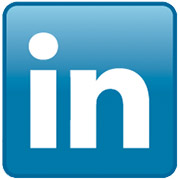 LinkedIn, the social network site for professionals, surprised the market on Thursday, reporting fourth-quarter sales that more than doubled its year-ago performance. Company executives forecast an even better 2012. Shares of LinkedIn rose more than 10 percent on the news.
Revenue for the quarter ending Dec. 31 hit US$167.7 million, up from $81.7 million in Q4 2010. Net income was $6.9 million compared with $5.3 million year over year. Membership numbers also came up positive, rising above 150 million from 131.2 million in the third quarter.
For the full year, revenue also doubled, reaching $522.2 million in 2011 compared with $243.1 million in 2010.
LinkedIn projected revenue for the first quarter of 2012 will be in the range of $170-$175 million, with adjusted earnings of $25-$27 million. Revenue for the entire year of 2012 is projected to be in the range of $840-$860 million, with adjusted earnings in the range of $155-$165 million.
The First Public Social Network
"LinkedIn was the first major social networking company to go public, so its stocks benefited from that," Azita Arvani, principal of the Arvani Group, told the E-Commerce Times. "It is also getting some Facebook halo effect."
LinkedIn carried very high-growth expectations that were built into its valuation, she said.
LinkedIn has delivered outstanding revenue and income numbers partly because its users have professional reasons to participate, Arvani noted.
"It would be easier for users to justify paying for the LinkedIn services if they find those services useful," she said.
Making Money
As with most Web-based services, driving revenue was a major consideration as the market invested in LinkedIn. The solid fourth quarter earnings report indicates that LinkedIn knows how to create revenue, but the issue is more complicated than that.
"It's a misnomer that LinkedIn has solved it monetization challenge," Steven Savage, technology project manager and Geek 2.0 blogger, told the E-Commerce Times. "It's a continuing challenge in this rapidly evolving technology."
LinkedIn's strong fourth-quarter and year-end results cannot be ignored, though.
"It looks like they're doing pretty well, and frankly I think they beat people's expectations," said Savage.
Still, there are some unrealistic assumptions that continue regarding the professional network, he added. "A lot of expectations about LinkedIn are based on either companies that are not like LinkedIn or general assumptions that are not correct."
One of LinkedIn's strengths going forward is the very nature of the site's market, he continued. "The professional user base gives LinkedIn a niche that's both large and well-defined, making the task of development and monetization much easier. It also means, frankly, that some of LinkedIn's clients and users have deep pockets. That doesn't hurt, to say the least."
Not So Busy
Unlike Facebook, LinkedIn doesn't have a user based that signs in every day — or even many times per day. Yet frequency of visits may not be particularly important for its success.
"What matters is that people get value out of it," said Savage.
LinkedIn is not like Facebook, nor should it try to be, he maintained. "LinkedIn has its own niche. There is a core of LinkedIn users who are very dedicated. I should know — I'm one."