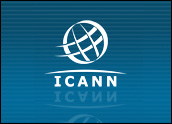 The Internet Corporation for Assigned Names and Numbers (ICANN) began accepting applications for new generic top-level domains (gTLDs) at one minute past midnight on Thursday. This is a major change for the Internet as we know it. The new gTLD program will expand the current selection of top-level domains such as .com, .org and .net to include almost any word. The change will also allow non-Latin language scripts like Arabic and Chinese to be used in a gTLD.
The new program was approved by ICANN's board of directors in June after six years of extensive discussion, study and debate. The first application window for new gTLDs will close on April 12, and ICANN will post the domain names applied for, along with the names of the entities that have chosen them. The new domains will go public by the end of 2012, ICANN has projected.
It will cost US$185,000 to license a new gTLD over 10 years, plus a $10,000 per year fee. The Federal Trade Commission and the U.S. Department of Commerce have expressed concern over the new domains because the new names could make it more difficult to detect and track fraud.
However, the U.S. government does not wield much power over ICANN, which is an independent, nonprofit organization founded in 1998 to organize the domain system.
Costs Will Rise Across the Board
Perhaps the first impression of expanded domain names will be the cost to established businesses and other organizations, Roger Kay, founder and principal of Endpoint Technologies, told the E-Commerce Times.
"Scamsters taking advantage of consumer confusion is another problem," he said.
There could be challenges for search as well, possibly spurring a whole new wave of programming at Google.
"The gumming up of search engines will drive Google to modify its algorithms to deal with flooding from irrelevant domains," predicted Kay.
Yet there is a real need for more name space to accommodate the exponential explosion of activity on the Internet, he acknowledged.
"That's ICANN's argument," said Kay. "Of course, it's also a financial windfall for ICANN."
Who's surprised by this? As the Internet exploded across the globe, domain-name expansion was a natural next step.
"This is both inevitable and, frankly, kind of crazy," Steven Savage, technology project manager and Geek 2.0 blogger, told the E-Commerce Times. "I understand the need for some, but not all, of these domains. I get the need for .XXX, but not for, say 'Aero.'"
The inclusion of non-Latin domains is a plus, in Savage's view — "they may prove useful, if only regionally or for identification."
Cost and Confusion
The net effect of adding choices may be cost and confusion. Companies will certainly have to buy their own names — yet again. Yet the expansion may also confuse users.
"Brands will have to spend a lot of money protecting their brands all across many more TLDs," Azita Arvani, principal of the Arvani Group, told the E-Commerce Times. "Customers will be more confused in determining the addresses of what they are looking for — they'll have a harder time figuring out how to find addresses."
It's also going to be confusing for companies to determine what to register, Savage noted. "Marketing, legal, and technical departments are going to have to figure what to do."
Smaller companies and individuals will really have issues with this because they may need to juggle multiple names and domains, he observed.
"With the various fees, they may get squeezed out by squatters or competitors — or they may just get trampled over," said Savage. "I am not against new top-levels, I just think they should be rolled out slowly and regularly."
Clearer Identity or Squatter Opportunity?
One of the biggest advantages from expanded domain names will be clarity. Travel sites can use .travel. Gift sites can use .gifts. "It gives you the chance to define yourself and have a specific name in a specific area," said Savage.
Perhaps the biggest boon from expanded tags will be the opportunities for opportunists and crooks. How quickly can a squatter register .GM? "Domain squatters will gladly rush into this," said Savage. "There's money to be made."