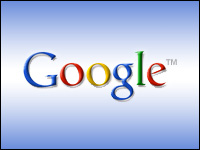 Google's investments in mobile advertising and dark clouds over Europe contributed to weak quarterly sales and earnings. Share prices fell 10 percent on the news that Google's fourth quarter sales of US$8.13 billion fell short of analyst estimates of $8.41 billion. Profit before certain costs was $9.50 per share, which was a dollar shy of the $10.50 estimate on the street.
This was the first bad news that CEO Larry Page has had to deliver since taking the Google reins last April. The dip is due in part to mobile clicks being cheaper than PC clicks. As Google pushes deeper into the mobile market, there's a price to pay.
Add to this the cost of driving mobile at the same time the company is making a play for the social scene with Google+, and you get costs that chip away profits.
Google did not respond to our request to comment for this story.
Uncertainties Dominate Report
Europe is raining on Google's parade in the same way the uncertain continent is holding down overall U.S. share prices. While the sun may be breaking through the clouds in North America's economy, Europe is plenty gloomy.
"Google cited foreign currency fluctuations and issues related to tweaks in its search algorithms," Charles King, principal analyst at Pund-IT, told the E-Commerce Times. "Translated, that probably refers to continuing economic uncertainties in Europe, and site owners and advertisers being upset over the ranking changes resulting from the tweaked algorithms, including those related to the company's burgeoning mobile ad business."
Larry Page's first quarterly bomb as CEO is a disappointment, but not a life-changing event, he said. "I don't think it's time to get out the torches and pitchforks quite yet. The past year has been hard on any number of companies, including many of Google's competitors. If Google's board of directors wanted a magician, they should have hired Penn and Teller."
Mobile and Social
The investment side of the business got a tad expensive during the quarter. The costs showed up in the mobile and social sides of the business.
"Google is making two huge bets — one in mobile with Android and one in the social space with Google+," Azita Arvani, principal of the Arvani Group, told the E-Commerce Times. "Both of these require huge investments."
The returns on these investments will be longer term — and also challenging, given the tough competition, she observed.
"If Facebook does an IPO, Google+ will be under bigger pressure," said Arvani. "With the Motorola Mobility purchase to mitigate Android patent issues, there is another investment which will not be directly contributing to the revenues."
On the bright side, Arvani pointed to Android. "The uptake of Android by device vendors and by consumers is very impressive — but that has not translated into big mobile ad dollars yet."
Iffy Future for Google+
While the future for Google+ is uncertain, there are signs that it may have some life going forward. The ad dollars may not be there yet, but expansion is.
"That Google+ is growing rapidly is certainly a positive point, especially given the number of folks who claimed it would be crushed by Facebook," said King. "But until Google can demonstrate how it's materially contributing to the company's bottom line, Google+ is just another product the company is giving away for free."
Even while Google+ is growing, it hasn't made an appreciable dent in Facebook. Until Google+ can shake Facebook the way Android shook Apple, it may not be impressive to investors.
"Google+ certainly didn't replace Facebook or make a major change in how people work, which makes it not a success," Steven Savage, technology project manager and Geek 2.0 blogger told the E-Commerce Times.
"On the other hand, it's a slick piece of technology that works well and gives Google an expanded platform," he acknowledged. "We'll be able to call it a success or a failure a few years into the future, but not now."