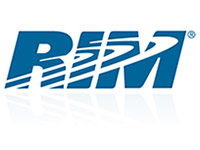 Adding to the small amount of information RIM has released about its 2012 line-up, further details have turned up on N4BB.com, a site that follows RIM developments, reportedly based on a leaked product road map. The BlackBerry maker apparently intends to expand its tablet portfolio with two new devices this year: The 10-inch PlayBook, previously canceled, will be revived with the QNX operating system, and another 7-inch tablet will make its debut.
The BlackBerry 10 slider, "Milan," will be canceled — but it could be released in another form sometime later, according to N4BB. The first BlackBerry 10 device won't be ready for its expected May release date, which could mean only one BlackBerry 10 device in 2012. Two more Curves — one 2G-only — will be released this year, targeted at the East Asia and Africa markets.
The rumored LTE-enabled 10-inch PlayBook may show up in December. The 3G-plus enabled 7-inch PlayBook is reportedly slated for April, as is Mobile Fusion. The first of the BlackBerry 10 phones may be released in September. The PlayBook OS 2.0 will make its debut in February along with the PlayBook admin service.
It's likely we will see the new 7-inch PlayBook with OS 2.0 at BlackBerry World in May, N4BB reported. The BlackBerry 10 is expected to be previewed at the Mobile World Congress 2012 in late February.
The delay in the OS' release is due to Qualcomm's inability to deliver the LTE chipset, RIM has previously said.
Other rumors surfacing in the tech press suggest RIM may be considering a possible sale of the company or parts of it.
RIM did not respond to our request to comment for this story.
Truth or Fiction?
One of the big questions regarding the speculation coming from N4BB is whether it is accurate.
"This is a list of what the author or site owner thinks will be released by the company over 2012," Jeff Orr, group director of consumer research at ABI Research, told the E-Commerce Times.
"Several of the dates and products listed in this blog were publicly announced by RIM," he noted.
This type of speculation can come from a number of sources, but it's "not necessarily accurate," William Stofega, program director of mobile device technology and trends at IDC, told the E-Commerce Times.
"There are a lot of ways they get information, sometimes from someone in a testing lab," he pointed out.
Last year, there was a lot of talk about longer battery life, but it was highly inaccurate, recalled Stofega.
"Some of that even made it to The Wall Street Journal," he said. "You have to take this with a grain of salt."
Tablet Leader?
Despite the problems RIM has encountered with the PlayBook, it still has a chance for eventual success, maintained Orr.
"RIM is one of the leaders in tablets," he said. "RIM learned after the initial PlayBook launch in April 2011 that enterprise users wanted standalone email and PIM functionality, not necessarily tied to pairing with a BlackBerry smartphone."
The 2.0 OS release, expected next month, will address this, Orr noted.
"Attendees at CES last week were able to experience this functionality," he said. "Developers have had access to PlayBook 2.0 OS builds since last fall."
Since RIM is a leading provider of mobile devices for workplace users, the company should absolutely continue its investment in the PlayBook, said Orr.
Product Release Schedule
N4BB's so-called leak didn't provide any significant new information, according to Stofega. "Nothing on the site is really surprising," he said. "The question is when will it come out?"
Some blogs have speculated that RIM is going to give up the PlayBook, he acknowleged, but he doesn't consider that likely.
"They see PlayBook as a key component," Stofega emphasized. "They bought QNX for the tablet, so they've already gone down that path."
RIM's decision to revamp its smartphone OS is due to QNX, he pointed out. "With QNX, they will be able to do things they weren't able to do before."
The QNX platform will bring RIM products even with the higher-level products in the market, he noted.
Solutions People Want
The key for RIM to re-establish itself as a major player in smartphones and tablets is the technology inside the products. It's the reason RIM purchased QNX, Jim McGregor, chief technology strategist at In-Stat told the E-Commerce Times.
"If RIM wants to remain a player in the mobile segment, they need to continue to innovate around both smartphones and tablets, especially because both platforms rely on the same technology," he said.
"Although the best bet is to use an OS that already has applications in critical mass, it is not required as long as the company can run applications designed for other OSes," observed McGregor. "In addition, they need to be linked to the content people want."
New products will have to be impressive after all the stumbles RIM has experienced in recent months, he added. "The company faces an uphill battle on many fronts in the mobile segment, which could eventually prove fatal if they cannot scores some significant wins quickly."