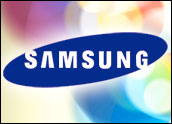 Samsung scored a victory on Tuesday, when a Dutch court rejected Apple's appeal to stop the sale of its Galaxy 10.1v tablets. Apple had claimed the tablet infringed on its iPad design and trademarks.
The Hague Court of Appeals ruled that Samsung could keep selling Galaxy devices in the Netherlands and, perhaps more important, that it could distribute the tablets to other markets in the European Union from the Netherlands, which is a critical entry point into Europe.
The legal battle between Apple and Samsung spans numerous countries across multiple continents. The patent wars have escalated as the two companies have sued and countersued over smartphone and tablet patents.
The Dutch decision follows a ruling in Mannheim, Germany, last week that Apple was not in violation of one of Samsung's patents. Samsung has not yet decided whether to appeal to a higher court.
The next round will take place next week, when a Dusseldorf court may lift a temporary ban on Galaxy 10.1 tablets in Germany.
Apple and Samsung did not respond to our requests to comment for this story.
Dutch Ruling May Influence German Courts
With a recent ruling in Australia also going Samsung's way, there appears to be a pattern emerging.
"I think we are seeing the Samsung victories turning into a trend," Christopher M. Collins, an attorney with Vanderpool, Frostick & Nishanian, told the E-Commerce Times. "Not that the Dusseldorf court will be swayed by the mere fact that the Dutch court has ruled in favor of Samsung, but the underlying logic will give Apple fewer and narrower claims."
The Dutch ruling puts Samsung in a better position to prevail in the end, according to Collins.Apple is not likely ready to give up and go home, but Samsung may have pulled ahead in the game.
"It's by no means over for Apple, but the tide is turning against this legal strategy," said Collins. "Let's say the game is entering the third quarter with Samsung taking a comfortable — but not insurmountable — lead."
Patent Wars Won't End Soon
In the competitive smartphone and tablet market, the stakes for Apple and Samsung are high enough that both companies may be in for a very long-term patent war.
"Apple, Samsung and others are in a battle for market dominance that will not end soon," Raymond Van Dyke, a Washington, D.C.-based technology and IP attorney, told the E-Commerce Times.
"The Netherlands court ruling is merely a speed bump to Apple," he said.
Apple is rushing headlong to market its iPhone products against the onslaught of competitors, especially Android phones, noted Van Dyke.
The back and forth in court rulings on different patents in different jurisdictions means little in the short term, he argued. Rather, "this battle represents the struggle for market share and the degree that Apple and its competitors will go to defend their turfs."
We can expect the patent battles to continue to rage as long as the underlying technology has value, said Van Dyke. "Cutting-edge technologies and products entail enormous R&D costs, and the IP is a chief tool to protect those assets."
Apple on the Losing End
Samsung's court victories against Apple may lead to a domino effect.
"The more Apple loses these battles around the world, like in Australia, the less likely Apple is going to be able to impede competition," Jim McGregor, chief technology strategist at In-Stat, told the E-Commerce Times. "I would expect other regions to take note [of the Dutch ruling]."
If Apple were ever successful, the victory would likely be short-lived, he suggested.
"It only takes minor tweaks to a design to counter some of Apple's key arguments," McGregor pointed out. "So don't expect Apple to be able to continue these tactics in the future."