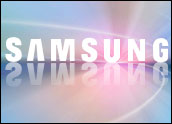 Samsung has sailed to record quarterly profits — despite difficulties with its memory sales — as the company's top-of-the-line smartphones smacked Apple and crushed HTC. Meanwhile, HTC's earnings slipped in the face of strong competition.
Samsung on Friday reported strong profit for its fourth quarter — US$4.5 billion — beating analyst expectations by roughly 10 percent. The company has profited by weakness in RIM's BlackBerry line and HTC's handsets. Samsung is also taking a chip out of Apple. In fact, it passed Apple in total smartphone sales in the third quarter of 2011, knocking the company from is long-held perch at the top.
Samsung's smartphone sales helped it weather a tightening in its memory chip business. The company is attempting to make inroads into new markets such as mobile processing and high-end OLED displays to bolster its chip sales.
While Samsung typically sees profits sag in the first quarter, analysts expect to see quarter-on-quarter growth in Q1.
HTC Profit Droops
HTC announced Friday that its profits slid during its fourth quarter. It's cellphone customers bypassed the company's Sensation, Wildfire and Rhyme in favor of Apple's iPhone and Samsung's Galaxy models.
Fourth-quarter income for the Taiwan company fell 26 percent to $11 billion from $14.8 billion a year earlier. Analysts expect sales and shipments will fall further in the current quarter. Handset shipments are expected to decline to 8.5 million in the first quarter of 2012, compared to shipments of 10 million in the Q4 2011.
Samsung and HTC did not respond to our requests to comment for this story.
Samsung Was Focused
Samsung has been both aggressive and solid in churning out its recent releases, stealing some of Apple's thunder.
"Samsung has been hard at work with the Galaxy S and challenging Apple," William A. Stofega, program director for mobile device technology and trends at IDC, told the E-Commerce Times. "They're doing well with the top-tiered smartphones."
Samsung is willing to price the devices to make them a little more affordable than Apple, he noted.
Samsung smartphones have nice bright screens, which Stofega sees as a differentiator.
"Apple does well with screens, but they're smaller than Samsung's," he said. "The larger screen is nice if you're typing on a virtual keyboard."
Samsung may have benefited from Apple's delay in releasing a new iPhone, Stofega suggested, noting that "Apple allowed Android devices to catch up."
Leader vs. Laggard
While Q4 2011 showed Samsung soaring with smartphones, the company also performed well in many other areas of consumer electronics.
"Samsung is doing a lot of things right," Charles King, principal analyst at Pund-IT, told the E-Commerce Times. "They've become the powerhouse of the consumer electronics industry. They've been unstoppable in mobile computing."
Samsung is the one company that doesn't seem to be at all inhibited by Apple, he noted.
HTC simply hasn't kept up with the fast changes in mobile devices, King observed, noting that smartphones are changing rapidly and users are fickle — particularly in the Android space.
"HTC is a good example of what happens when a company doesn't get ahead of trends or even keep up with trends," he said. "If HTC doesn't work on new designs soon, they could fall further behind."
HTC Was Distracted
HTC's fall in the market comes after two years of strong performance. The company may have been stretched too far during its hot years.
"HTC has had a great run. They were doing really, really well, and they forgot about making themselves new and different," said Stofega. "Their marketing campaign was great, but they got overwhelmed."
HTC's poor results weren't surprising to Stofega.
"In a recent earnings call, there was a sense they needed to slow down the release cycle of devices," he recalled.
HTC was out to market first with technology improvements such as longer battery length, noted Stofega.
"That may have taken some of the focus away from differentiating their devices," he reasoned. "They've also had to focus a lot on litigation. I think they'll come back. They have some very talented people."