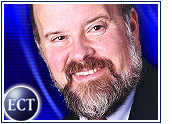 Online travel site Travelocity.com (Nasdaq: TVLY) reported its first-ever profitable quarter Wednesday, just days after competitor Expedia.com (Nasdaq: EXPE) said it has reached profits as well.
Travelocity reported an operating profit of US$618,000, or 3 cents per share, on revenue of $72.9 million before several one-time charges. In the same quarter a year ago, the Fort Worth, Texas firm lost $5.6 million on $35 million in revenue.
"Our results prove that the concept of booking travel on the Internet works," Travelocity chief executive officer Terrell B. Jones said. Travelocity also marked its fifth anniversary earlier this month, which Jones called "a major milestone for an Internet company."
Jones said the company made the profits a quarter ahead of schedule.
"Despite economic pressures, we are projecting modest growth during the remaining three quarters of the year," Travelocity chief financial officer Ramesh Punwani said.
Momentum Builds
Travelocity's profit news adds to the momentum for the online travel industry, one of the best performing sectors of e-commerce in recent quarters.
On Monday, Bellevue, Washington-based Expedia said it earned US$4 million, or 9 cents per share, on revenue of $110 million for the quarter, a figure that also excludes special one-time charges.
Richard Barton, chief executive officer of Expedia, said his company's profits validate its business model.
Orbitz Looms
Despite the good earnings reports, analysts say that a host of questions remain to be answered about the online travel industry, including whether the profits can be sustained long-term and during slower travel seasons.
Given the imminent arrival of airline-backed Orbitz.com, which was cleared for launch by the U.S. Department of Transportation last week and now awaits Department of Justice clearance, the long-range outlook is cloudy.
In fact, a recent report indicated that more online travel shoppers are visiting airline-owned Web sites already, a trend many expect to accelerate once Orbitz arrives.
"New competitive pressures will prove to be a problem," said Morningstar.com analyst Langdon Healy. "Because of the special relationship Orbitz has with the airlines, it likely will be able to offer its customers more than sites like Expedia and Travelocity."
What About Priceline?
The profit parade also awaits Priceline.com (Nasdaq: PCLN), which has said that it may report an operating profit in the second quarter of its fiscal year.
Priceline is slated to announce its first-quarter earnings on May 1st and has said it expects a loss of 5 to 7 cents per share.