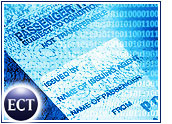 Online travel sites are facing fast-rising competition from the airlines themselves and must move quickly to guard their turf, according to a report released Wednesday by Jupiter Media Metrix.
Jupiter said that in recent months, airline sites have gained more visitors and captured a larger portion of the advertising being spent on travel sites. Traffic to airline-owned sites was up more than 26 percent between February 2000 and February 2001, while online travel agencies saw an increase of 7 percent.
"The airline sites have made significant inroads over the past year," Media Metrix president Doug McFarland said.
Holding Firm
For the time being, general travel sites still dominate. While the top airline site, Southwest Airlines, drew 2.9 million unique visitors in February, that falls well short of the 6.9 million who visited Travelocity (Nasdaq: TVLY), the 6.8 million visitors drawn by Microsoft's Expedia.com and the 3 million who clicked onto Priceline.com (Nasdaq: PCLN).
However, the trend favors the airlines, Jupiter said. Over the past 12 months, visits to United Airlines' site jumped 40 percent and traffic to American Airlines' site improved 126 percent, while Priceline and Travelocity saw decreased traffic.
Overall, travel sites drew 15 million visitors in February and airlines about 10 million.
Battle Brewing
In order to reach profitability — something that both Priceline and Travelocity said they might achieve soon — travel sites will need to hold onto their share of the market and attract new customers, Media Metrix analyst Heidi Kim said.
That could mean a turf battle for Web customers in what Jupiter said will be a US$15 billion market this year.
"The airlines' aggressive online initiatives have expanded their audience and therefore raised the stakes for online agencies who are clamoring for customers to reach profitability," Kim said.
Conversions Needed
To hold onto their shrinking market lead, online travel sites have to find ways to turn more visitors into buyers and keep customers over the long term.
At the same time, travel sites may also take a hit in lost revenue from advertising, Jupiter argued.
While travel agency sites captured 90 percent of online ad impressions in the travel sector in February 2000, that number dropped to 63 percent a year later. However, spending on advertising in the industry as a whole rose during that time, helping to cushion the blow, Kim said.
On the Go
Overall, travel is becoming an increasingly important part of online shopping. An earlier Jupiter report showed that consumers spent an estimated US$1.2 billion in January, when travel made up nearly a third of all e-commerce spending.
Meanwhile, the online travel industry is holding its collective breath as Orbitz, a site created by a consortium of airlines, prepares to launch this summer. A controversial report last month predicted that by consolidating market share, the site would cost consumers millions of dollars a year in additional fare costs.