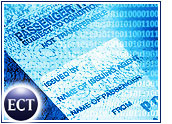 In a bid to gain a bigger share of the online travel market, both Priceline (Nasdaq: PCLN) and Travelocity (Nasdaq: TVLY) unveiled new initiatives Thursday.
"Name-your-price" e-tailer Priceline said it is now offering last-minute deals on hotel accommodations and airfare to appeal to spur-of-the-moment leisure travelers.
For its part, Travelocity announced the opening of a Business Travel Center designed specifically for "road warriors" who travel for business, not for leisure.
Priceline now lets travelers book airline tickets as late as 6 p.m. EST for domestic travel the next day, book a hotel room as late as 6 p.m. EST for the same night, and book a rental car with as little as four hours notice.
"Travelers have been conditioned to expect higher prices for last-minute bookings," said Pauline Frommer, editor-in-chief of Frommers.com and special travel advisor to Priceline. "What they don't realize is that travel products are highly perishable. No one wants to fly seats empty, leave rooms unoccupied or keep cars idle on the lot."
The last-minute travelers can still save up to 40 percent off listed rates for airline tickets and hotel accommodations and up to 20 percent off listed rates for rental cars, Priceline said.
Hidden Agenda
The last-minute traveler is fairly common. A study by Forrester Research found that 11.5 percent of the more than 12 million online households in the U.S. who booked leisure travel via the Web bought their tickets at the last-minute.
However, last-minute travelers using Priceline, like other customers of the company, are not able to pick their own departure times or airlines, and are required to accept whatever is available at the price they are willing to pay.
On the Road
Travelocity said that its new Business Travel Center would help both small and large businesses cut costs and better manage their travel budgets.
The new Business Travel Center includes a "Repeat a Trip" option that lets travelers duplicate a previous trip, a flight status monitor that includes updated information about the arrival and departure status of flights, gate and baggage information, and weather reports.
In addition, the Travelocity center offers a service that gives travelers notice of flight changes via pager or Internet-enabled cell phone. In addition, the center offers content, including news and travel tips.
Big Skies
"With business travel purchases on Travelocity comprising approximately 30 percent of gross travel bookings, it is only natural that we take steps to meet all the travel needs of our members," said Terrell B. Jones, president and chief executive officer of Travelocity.
A report by IDC Research predicted that onlineticket sales would more than triple over the next few years, growing from over US$5 billion in 1999 to over $18 billion in 2004.