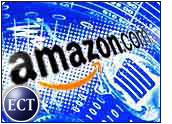 Taking aim at the lucrative business-to-business (B2B) market, Amazon.com (Nasdaq: AMZN) unveiled a corporate accounts initiative Wednesday that will accept online purchase orders from qualified businesses, libraries, schools, government institutions and other organizations that want to purchase items from the e-tailer without using a credit card.
"Whether it's local librarians ordering hard-to-find titles, corporate librarians purchasing training materials or small businesses buying software and printers, these customers will now be able to use purchase orders as a method of payment at Amazon.com," Amazon vice president of media products Jason Kilar said.
One potential problem Amazon faced is that selling on credit means shipping orders before they are paid for, which could affect the company's cash flow.
"Depending on the size of the order, it could add to Amazon's problems," Jupiter Media Metrix analyst Jonathan Gibs told the E-Commerce Times in an earlier interview.
However, Amazon spokesperson Kristin Mariani told the E-Commerce Times on Wednesday that Amazon is "working with a third party lender, CitiCommerce Solutions, who is assuming all credit risk."
Credit Where Due
Although professional customers, including libraries and institutions, account for 42 percent of the U.S. book market, Amazon had been missing out on these sales because it did not extend credit to corporate buyers.
When Amazon first broached the subject of a B2B store in June, the company said that it anticipated its institutional sales program would bring in US$150 million over the next two years.
The corporate accounts program also features a suite of new account management tools designed specifically for corporate and institutional buyers.
Turn Up the Volume
Amazon.com is offering corporate purchasers a promotional credit of up to $125 based on account purchases made through October 15th. Customers can apply the credit to future Amazon.com orders.
However, the Seattle, Washington-based e-tailer is not offering corporate buyers volume discounts or lower shipping costs.
"Because we are a retailer, and not a wholesaler, the discounts listed in our catalog apply to all of our customers — individual, educational, institutional, and corporate alike," Amazon told corporate customers on the site's frequently asked questions (FAQs) page. "We do not currently offer additional discounts on large orders or by account. We also are not able to offer discounts on shipping at this time."
Amazon customers are also not able to purchase certain items — namely cell phones, e-books, and software downloads — using corporate accounts.
Corporate History
Corporate account holders at Amazon will be able to designate account managers and authorized purchasers. Account managers will have access to an online order history for all account purchases and have the option of receiving e-mail notices every time a purchase is made.
Amazon said that hundreds of organizations — including Johns Hopkins University's Sheridan Libraries, Northwestern University Law Library, Stanford University Libraries, Oracle (Nasdaq: ORCL) and 3Com (Nasdaq: COMS) — have already signed up for Amazon corporate accounts.