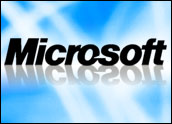 In its most aggressive and creative effort yet to challenge Google in search and search advertising, Microsoft has unveiled a plan to give cash rebates to consumers who use its Live Search and end up making online purchases.
Live Search cashback essentially shares advertising revenue with end users, providing a direct incentive to use Microsoft's search tool over that of rivals, most notably market king Google.
Stretching Consumers' Dollars
Microsoft Chairman Bill Gates unveiled the program during his keynote address at the software giant's Advance08 conference.
"We believe search can offer much more value to consumers and advertisers than it does today, and we see Live Search cashback as an important opportunity to deliver additional value," he said. "Our goal is to make Live Search the most rewarding commercial search destination on the Web. Live Search cashback will help advertisers drive more online sales while giving consumers a new way to stretch their dollars."
Gates billed the program as one of several areas where Microsoft hopes to improve search by "innovating in the economic model" underlying search by "rewarding both advertisers and consumers for engagement."
As of the launch of the cashback program, some 700 merchants have enrolled, with 10 million products eligible for rebates, Microsoft said. Among the online retailers taking part are eBay, Barnes & Noble, Overstock.com, Sears and Zappos.com. Microsoft also unveiled Live Search Farecast, which will offer the same cash-back incentive for users who find and book travel through the search tool.
Taking the Lead?
One of the best elements of the approach may be that it does not seek to follow or imitate something already being done by the market leader, Enderle Group Principal Analyst Rob Enderle told the E-Commerce Times.
"This is an improvement in Microsoft's strategy because it does not follow Google, and may start what could effectively be a price war with Google and spread more broadly," he said.
If it draws a crowd, Microsoft could use the program as a competitive weapon. "Were Microsoft to share more of the revenue they get from advertising with users, it might force Google to respond, collapsing Google's margins much like Google is trying to do with offerings like Google Apps to Microsoft," Enderle added.
One problem with such a scenario is the fact that Google, not Microsoft, is the clear leader in the space. "The dominant vendor in a segment typically sets the price for an offering, and Google may choose not to respond, but that could reduce their market share which would also work to Microsoft's advantage," he continued. "So, assuming this is done right, the approach has merit, and could eventually do significant damage to Google."
The question is whether the cash-back approach will draw enough users to matter and if those who do come will be satisfied by the results they get — or whether it leaves them pining for Google.
"Incentives done right can change behavior, but you not only have to pull the folks in, you have to keep them with your service, and for that you need to provide a sustaining advantage — in this case in search," Enderle commented.
In his speech, Gates suggested the move could in the future become a key turning point in the evolution of search. "Years from now you may look back and say, 'Wow, you know, search started to get a fair bit more competitive,' and we can look back to this announcement."
Larger Shift?
Microsoft is hoping its plan will help accelerate the growth of a cost-per-action, or CPA, model for search advertising, which relies largely today on cost-per-click, or CPC, programs. Under CPA, advertisers pay only when a transaction is completed. Under Microsoft's program, advertisers pay Microsoft when a purchase is made and a portion of that fee that will returned to users in the form of a cash rebate.
The cash-back program will use technology Microsoft acquired last fall when it bought comparison shopping site Jellyfish. Customers sign up for a Live Search account when they complete their first purchase, and checks are issued every 60 days. The percentage a user receives will vary based on the product.
The unique approach may be what was needed to dislodge users from their favorite search engines, which in the vast majority of cases is Google.
"They think this will attract and engage users, and believe their search is strong enough that it can then make them regular users," Greg Sterling, founding principal of Sterling Market Intelligence, told the E-Commerce Times. Google clearly benefits from inertia among users who don't explore alternative search tools once they find one they are comfortable with. "This might give people an incentive to break away from Google."
Whether Google responds will be interesting to watch, he said, and that company's calculus is complicated by the fact that it relies heavily on pay-per-click revenue and would likely be putting some of that revenue at risk to focus more on cost-per-action.
Advertisers may be even more eager than users to join the CPA movement, Sterling added, since it addresses and all but eliminates the long-standing problem of click fraud that dogs the CPC model.