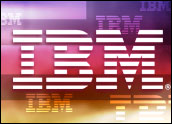 Seeking to capitalize on the rapidly growing interest in sustainability and green business practices, IBM has launched a software tool that will help companies analyze the impact of their supply chains on the environment.
IBM's Carbon Tradeoff Modeler will enable companies to manage their carbon footprint by giving them insight into how different decisions along their supply chains affect the environment, the company said.
With the tool, businesses can weigh various options based on how much carbon dioxide emissions will result, as well as factors such as delivery times, quality and cost, Big Blue added.
Taking Action
The amount of carbon dioxide, or CO2, created in both manufacturing and distribution can be calculated and tracked with the tool, which was codeveloped by IBM Research and the company's global business services unit.
"To achieve a carbon-efficient supply chain, companies need to assess the CO2 emissions impact of their end-to-end operations," said Sanjeev Nagrath, global leader, supply chain management, for IBM Global Business Services. "By incorporating [IBM] research-based tools to model the cost and carbon impact of key steps in the supply chain, organizations now can take action to reduce CO2 emissions and influence suppliers' behavior toward reducing their own greenhouse gas emissions."
Survey Says …
IBM released the new software on the heels of its closely watched annual Global CEO Study, which this year found a keen interest among chief executives of top companies around the world in going green and other forms of social responsibility.
That survey found that the best-performing companies were the ones most likely to invest heavily in technology related to environmental sustainability. The results echoed an unmistakable trend among businesses inside and outside the technology sector to reduce their carbon footprints by embracing renewable energy and becoming more efficient.
Google and Dell are among the tech giants that have pledged to make themselves carbon neutral.
With the system, companies can evaluate options for packaging, alternative transportation methods and alternative energy technologies, as well as different inventory policies and even which suppliers can contribute to a quest to be more carbon neutral. Shipping routes and the size of lots shipped could be adjusted as needed, IBM said.
Part of the Solution
Technology is increasingly viewed as holding the keys to solving the global climate change crisis. In a recent report, the European Commission urged the IT sector to do its part to reduce greenhouse emissions.
Much of the focus in technology so far has been reducing the impact of technology itself, such as through power-efficient servers and PCs, noted Gartner analyst Martin Reynolds.
"It's only now that technology is starting to be seen as part of the solution," he told the E-Commerce Times. Businesses that can more closely track their operations through monitoring tools, for instance, will be in a better position to find efficiencies and energy savings. "Being sustainable is quickly becoming a way to gain competitive advantage, so you can expect a lot more products and services in this area."
Green Consultant?
Given its larger strategic thrust, IBM likely will try to position itself as an expert in the sustainability area, with both the technological tools and the knowledge and know-how to help companies become more green.
"The big picture [at] IBM involves each part of the business helping to drive the others," UBS analyst Ben Reitzes told the E-Commerce Times.
While software has become a main focus because of its strong profit margins, hardware and services are key to the overall success of the company, especially amid new competition from rivals such as HP, which recently announced plans to buy tech consulting firm EDS.
"IBM wants to position itself as the go-to company to solve the problems facing corporations, and it believes the environment is a big one coming down the road," Reitzes added.
In fact, IBM used the release announcing the availability of the modeling tool to offer advice for companies on how to limit greenhouse gas emissions, suggesting a combination of strategy, carbon asset management, internal integration across functions and collaboration with suppliers and partners as key steps on the path toward a lighter environmental footprint.