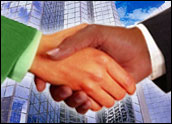 In a nod to the growing need to track mobile users for marketing purposes, Internet research firm comScore has acquired M:Metrics, a top provider of mobile user data, for US$44.3 million in cash and 50,000 stock options.
The deal extends comScore's measurement and research reach beyond the traditional Internet channels to include a family of mobile measurement products and services aimed at helping marketers pinpoint their advertising spending and identify trends.
Extending the Reach of Clients
M:Metrics offers three main product lines: MobiLens, a syndicated monthly online survey that captures overall mobile phone usage; MeterDirect, which uses a panel of 4,000 volunteers whose mobile usage is tracked through software installed in their wireless devices; and M:Ad, which measures mobile clicks to help identify top mobile advertisers and campaigns.
comScore will move to expand the size of the metered panel, which will enable it to match that data up with its own panel of Internet users who access the Web from PCs.
"We believe we are now at an inflection point in Internet usage on mobile devices," said comScore CEO Magid Abraham, who cited improved mobile browsers and the arrival of 3G technology. The buy, he added, will enable comScore to provide data to wireless carriers, telecom equipment providers, media companies, advertising agencies, online publishers, and marketers eager to "extend their reach into the mobile Internet world."
Cross-Selling Opportunities
Investors cheered the news, sending comScore shares up by more than 6 percent during the regular trading session Thursday to $24.83.
M:Metrics brings a customer base of 180 clients to the deal — including Verizon, Microsoft, BMW, Samsung and Palm — augmenting the 950 clients already buying data and related services from comScore.
"We see compelling opportunities to increase the market penetration of M:Metrics' products within comScore's customer base," Abraham noted, while also cross-selling comScore services and products to the wireless industry.
M:Metrics' cofounders, CEO Will Hodgman and Chief Product Architect Seamus McAteer, will both join comScore's management team in yet-to-be specified roles.
Grabbing an Early Presence in the Space
M:Metrics expects to be profitable by the end of 2008 have revenue of $11 million to $12 million for the year.
Last year, comScore's main rival in the Web measurement business, Nielsen//NetRatings, purchased mobile-measurement firm Telephia for an undisclosed sum.
By moving when it did, comScore was able to get an early presence in the mobile measurement space, said Youssef Squali, an analyst with Jefferies & Co.
"The long-range opportunities include the ability to cross-sell its products into a much larger customer base over time," Squali told the E-Commerce Times.
For instance, he said, many of the firms now buying Web measurement insights from comScore likely already have mobile Internet initiatives in place that they will want similar data on in the near future. "There will be much more attention on how mobile and the traditional Web knit together as well."
An Important Year for M-Commerce
The purchase comes in the midst of what is expected to be an important year for mobile Internet growth. Apple's iPhone has already helped drive competitors to produce similarly easy-to-use devices, and the company is expected to launch a 3G version of the phone soon that could dramatically speed Web browsing.
Meanwhile, Microsoft recently devoted its annual digital marketing conference to the topic of mobile advertising, highlighting its many initiatives in that space.
Almost 90 percent of U.S. mobile phone users already utilize a Web-enabled device, M:Metrics recently reported. The company also has pointed out that in some emerging countries, Internet usage is more common on wireless devices than on personal computers.
Understanding Usage
While the mobile Internet is still a long way from maturity, the trends are in place for it to become increasingly important to Web site operators and marketers alike, Yankee Group analyst John Jackson told the E-Commerce Times.
"The Internet players are seeing that accessing the Web from mobile devices is where the market is headed," he said, noting that every major portal, e-tailer and Web site has some mobile program in place or on the drawing board.
Mobile devices may offer an even richer opportunity for targeting consumers as well, given the ability to geo-target marketing messages. "In order to take advantage of those targeting possibilities, marketers and carriers need to understand how consumers are using their mobile devices," Jackson added.