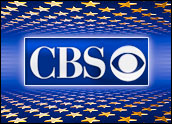 In a move to amplify its online exposure and capitalize on the burgeoning Internet advertising market, CBS has agreed to purchase Cnet Networks for approximately US$1.8 billion.
The television and radio giant will combine Cnet's assets with its national and local interactive businesses, enlarging its user base to about 200 million. That will place it among the 10 largest U.S. Internet companies, according to comScore.
San Francisco-based Cnet operates its namesake site, ZDNet, GameSpot.com, TV.com, UrbanBaby, Bnet, Chow and Search.com, among others. CBS' online properties include CBSSports.com, CBSNews.com, Last.fm, Wallstrip and MobLogic. The New York-based company's distribution network, called "CBS Audience Network," reaches 82 percent of U.S. online users and is comprised of more than 300 partner Web sites.
CBS agreed to purchase Cnet for $11.50 per share. Cnet shares soared in early trading Thursday, reaching $11.39 — a 43 percent gain — by midday. CBS shares, meanwhile, were down 3.5 percent to $23.97.
Neither CBS nor Cnet responded to requests for comment.
Looking Ahead
"Together, CBS and Cnet Networks will have significant additional exposure to the fastest-growing advertising sector, and can accelerate our growth through a number of new content, promotion and advertising initiatives," said CBS President and CEO Leslie Moonves.
"We look forward to taking our business and our brands to the next level, commented Cnet CEO Neil Ashe.
The companies expect to complete the deal during the third quarter.
Both firms have moved in recent weeks to increase their shares of the online advertising market. Last month, Cnet announced a multi-year content, advertising and search marketing partnership with Yahoo. In March, CBS unveiled the CBS Local Ad Network, which lets CBS TV stations syndicate local news widgets for use on blogs and social media sites.
A New Media Shift
Cnet will be a plus for CBS' Internet division, according to Frederick W. Moran, a media analyst with Stanford Group
The deal "makes perfect strategic success for CBS, and certainly will be applauded by shareholders of Cnet," he told the E-Commerce Times.
Because the media conglomerate has been almost entirely focused on traditional media, its online growth and transformation into a new media firm has been slow going, he observed.
"We are seeing a shift from old media to new media," Moran continued, "and a repositioning of CBS as a more interesting, exciting and strategically well-placed company. It could be a stepping stone to transforming CBS into a more modern media company, with a balance of more emerging interactive and Internet assets."
Cnet, on the other hand, will benefit from CBS' vast reach to advertising clients. The media company "has not capitalized on the significant amount of visitors to their sites," Moran said, "perhaps because they haven't sold their advertising as effectively as they could."
The deal will help CBS make gains in its three-screen (television, Web, cell phone) strategy, said Anton Denissov, an analyst with the Yankee Group, and help it cater to consumers' desires "to get their content in any way that they can."
Plus, Cnet's properties will give CBS a stronger presence online with younger and more tech-savvy demographics, he told the E-Commerce Times, pointing to the company's ZDNet and GameSpot sites. "That ties in nicely with what CBS has."
Financial Stability
The companies are also well-positioned financially for the match-up.
"Not only does Cnet have a big established audience, but also it's a financially established company," Denissov said.
"CBS has a cash horde of over $2.2 billion on its balance sheet," Moran pointed out, "so they have the ability to act fast and swoop down on assets like Cnet in a short time."
CBS' full-year 2007 net income was $1.36 billion, up 3 percent compared with the previous year. Cnet's net income in 2007 was $176.8 million, up from $6.8 million in 2006.