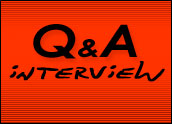 As mobile video gains popularity, new content providers are cropping up all over the place to compete for the attention of consumers — and their recreational dollars.
GoTV, a made-for-mobile television network, has a horse in this race. The company, based in Sherman Oaks, Calif., creates its own mobile programming and distributes content for other companies, including Univision.
The E-Commerce Times spoke with Steve Bradbury, vice president of content strategy and business affairs for GoTV, during the Digital Hollywood conference about creating and monetizing mobile video, and competing with everybody and nobody at the same time.
E-Commerce Times: At Digital Hollywood, you spoke on a panel titled "The Rush to Mobile Video: The Creation of a Revolutionary Entertainment and Communications Medium." I gather you've got a slightly different take on the topic than the title suggests. What is your view?
Steve Bradbury:
Well, I'm not sure it's quite a rush. We all want to get there, and we all know that there's a huge opportunity. There are 240 to 250 million cell phones in this country — maybe 30-to-35-million of them are video-capable, and a small percentage of that is people who have actually consumed video.
Everybody believes there's a large business of video on cell phones. It's growing arithmetically more than exponentially right now — but it is growing. The objective is to create enough of a compelling experience for people — educate them and turn them on to what can be done — so that they ultimately begin to choose [your site] as one place to consume content. We think we've done a really good job so far; there's a lot more work to do, and everybody in this space admits it.
E-Commerce Times: Why was it important to GoTV to have a presence at Digital Hollywood?
Bradbury:
GoTV has a reasonably high profile, so people have heard of us before — it's not as if we're a brand-new company. Digital Hollywood is a great conference, because it brings together the three legs of the stool that we're about, which is content — or entertainment — technology and, in our case, mobile.
Those are the three legs of our stool, and all three of those legs are represented here, so it makes sense to be at a conference like Digital Hollywood. The monetization of [mobile content] … that's what we're all looking at: "OK, how do we ultimately monetize this content in a way that makes the return on investment worthwhile?"
At the end of the day, anything that you do in any platform is all about being monetized. At some point, if you don't monetize something, there's a much tougher justification to keep on investing in it. …
E-Commerce Times: Besides monetizing content, what were some of the other hot topics at Digital Hollywood?
Bradbury:
Metrics for monetization is also one of the important things. In mobile, it's a big challenge, because there really are no established metrics for, for example, an advertiser. That's a hot topic because, ultimately, advertisers and their dollars broaden any space. …
Look at what happened in the online world. When the advertising community really started to shift some money from broadcast and other traditional platforms into the Internet, that changed the whole mindset of what's going on. Mobile is several years behind the Internet and broadband in monetization. But metrics are important too, and that's a conversation that comes up all the time. The broadband world has had more development time with generating metrics that are viable and substantial. Mobile is starting to really figure that out. Once more robust metrics in mobile are figured out, then there will be more opportunities to monetize.
The other thing that is still talked about a lot is the consumer experience. What is the consumer experience? There are a lot of companies playing in the broadband space, … and they all have their definition of what is a viable and profound consumer experience. …
E-Commerce Times: How was this year's Digital Hollywood conference different?
Bradbury:
I moderated a panel [this year] on the iPhone. There was no reason to have a panel on the iPhone last year. … It was really interesting to look at the iPhone, not just for what it is, but for the impact it is having on everything from handset manufacturers to carriers to interface designers and content providers. The iPhone is a disruptive force — but in a positive way.
Beyond that, you take the same panel and the same panelists from one conference to the next, and the conversation takes a step forward. …
E-Commerce Times: How did GoTV get started, and how has it evolved since its founding?
Bradbury:
GoTV has been around for about seven or eight years, but it wasn't always GoTV. It's been a couple of other iterations. [It] was a company called "VStar" for several years. … They've been known as "GoTV" for about 3 1/2 years now, and focused in the mobile video space for a little longer than that.
GoTV is a producer and a distributor of content that is made for mobile. … Our content is [available through] all the carriers. … [However,] Verizon does not fit into our model today, because we are a subscription-based service. Consumers pay somewhere between (US)$4 and $6 a month for a subscription — like an HBO model, if you will, where they can consume as much as they want. It's not multichannel, but it's a channel, and they can consume as much as they want — and we put new content up every day. Verizon doesn't sell programming a la carte. You basically pay for V Cast and you get everything. That will ultimately change, we believe, somewhere down the line — just not today.
With Verizon, we produce "V Cast Today," which is a daily show that we do for them that features all the different content providers on V Cast. We work with all of them, and it's more of a production services environment. In that case, we're getting a fee for our time.
But, [again], our model is subscription-based. Although it varies by carrier and by deal, primarily [the carrier] takes their cut and we get the balance, and out of that comes our production costs and staffing and all that. Between half and three quarters of each of our channel's content is homegrown-produced, and we supplement it with licensed content. …
E-Commerce Times: What's your best-selling product right now, and why do you think it's so popular?
Bradbury:
The most popular channel that is homegrown is called "Hip Hop Official." It's one of our music channels, so it's hip-hop music, but it's really [about] the hip-hop lifestyle. It's far and away the biggest hip-hop channel in mobile. …
On the other side of it is more of a production services deal. We produce and distribute Univision's mobile channel, Univision Mvil — Univision being the largest Spanish language television network. We produce the Spanish language mobile version of [its content]. They provide us all the content, and we do whatever we have to with it — edit, format, codecs — and then put it up on the deck.
There are hybrids to that where we may produce some content and get other content from a partner, but those are the two extremes of what we do. Those are the two biggest channels — Hip Hop Official and Univision Mvil — but I should say that our rock channel, Altitude, is growing and doing well.
We also launched our Latin music channel, ES Msica, several months ago. … We're not just music — we have other channels as well, but those [music channels] are the channels that are doing very well, and we continue to evolve other channels also.
E-Commerce Times: Who are your competitors? Do you have any head-to-head competition?
Bradbury:
I get asked that question a lot, and the answer is: everybody and nobody. It's everybody in that we're all competing for the same recreational dollar — consumption dollar, if you will. I'm competing with a movie dollar, a sports dollar, a music dollar, a broadband dollar, a mobile dollar, and every other dollar, because there's still only 24 hours in a day and people still need to eat and sleep. [However,] this morning on a panel, I was told that in Korea, they — on average — consume 26 hours a day of content. Obviously, they're multitasking. …
On a more targeted level, are there companies that are producing content for mobile? Yes. Are they producing it in the manner and quality that we're doing? That's open for discussion. … We're all trying to expand the space. It's all about teaching, and giving people a compelling enough experience so they can go, "I'm actually going to consider spending a couple of hard-earned dollars on a new source of entertainment — a new source of content." And we're all trying to do that.