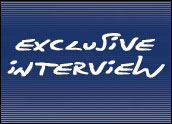 It's all about image in the fashion world. An apparel or accessory designer's brick-and-mortar stores must appear ever so alluring to the passerby, and its magazine ads should leave readers pining for the latest fashions. Then there's its online store, which visitors expect to be faultless and continually impress them with eye-catching design, an endless inventory and top-notch security.
E-commerce expertise is essential for boutique fashion designers and larger style icons who want to maintain their image while streamlining and enhancing the customer experience. Many of these designers have turned to one-stop Web stops like eFashion Solutions to fulfill these needs — and then some.
eFashion Solutions is an eight-year-old company run by the husband-and-wife team Ed Foy and Jennifer Silano Foy. The company offers high-fashion clients likeBaby Phat,Rocawear andDKNY a variety of services, including a centralized inventory system, merchandising and content management, product photography, site design, back-end maintenance, e-marketing, customer service, order processing, billing and fulfillment.
The E-Commerce Times recently spoke with Ed Foy, CEO of the company, about going overboard on data security, encouraging loyalty among shoppers and incorporating Web 2.0 technologies into his clients' sites.
E-Commerce Times: What are some of eFashion Solutions' greatest e-commerce achievements?
Ed Foy:
I think it would be the fact that we built our clients' Web sites into their flagship stores — in other words, building flagship experiences from an interactive point of view and bringing the cash register from a sales point of view to the volumes of their largest stores offline.
ECT: What has that meant for your clients?
Foy:
It's meant increased market awareness of their brands. It's meant more profitability — an additional channel driving substantial revenue.
ECT: The TJX fiasco was one of the largest and most publicized customer data security breaches, but similar incidents hit the news fairly often, it seems. How does eFashion Solutions make sure online shoppers' data is secure? How do you convey that reassurance to site visitors?
Foy:
We don't sleep at night — let's put it that way. Our director of IT, he's actually very strong in security background. So, we've put an investment and we always went a little bit overboard — he has — in regards to security.
Really, what we find happens is, it's information being in our laptops. It's people within the organization that don't have the proper clearance but have use of passwords and user names, etc., to get the specific data behind firewalls and whatnot. We're very careful in that regard. There are no laptops with data that leave this building, and then from a firewall point of view, even our board members come in for board meetings and they get frustrated because they can't get online in ournetwork here.
I always give my IT director a hard time. But recently, with these things happening, he walks in and he hands me the releases hot off the press and says, "This is why I am the way I am, Ed. You have to overreach to these situations."
I had a great marketing firm say to me one time, "If you give great customer service, you shouldn't have to tell a customer you give great customer service — they should just know." So, when we talk about our security and privacy policies, I think that we do adhere to those as best as we can and it's in our control. If [you] tell a customer [you're] not going to sell their data, you don't sell it. If you tell them they're not going to hear from another property, you don't tell the other property about them.
From a consumer point of view — the ones that interact with us and are current customers — they get it. They're comfortable with our security and our policies. How do we get other customers that aren't customers of ours to get comfortable? We make very apparent throughout our Web site how easy it is to get in touch with us. … And throughout our clients' Web sites, we make multiple contact points from live chat, to [a] 1-800 [number] to e-mail — and those are double-exposed all over our site.
[It's] transparency, as far as [saying], "Customer, we're here if you need us." Then you have your obvious [measures, such as] Hacker Safe logos. We have our logo on all of our clients' sites in the bottom left-hand or right-hand corner.
Very early on, our goal here as a company was to have our logo be a safe and secure brand mechanism to the end consumer. I always envisioned our brand being one in the fashion industry that consumers are comfortable with and they feel safe with.
ECT: Shopping cart abandonment is still a major issue in e-commerce. What are some ways shopping cart technology could be improved to reduce this problem?
Foy:
We ask ourselves the same question constantly. I don't have that answer yet. I think Amazon has done very well in that regard on their shopping cart technology — 1-Click purchasing — and obviously they've got a patent on that. We look at Amazon as a leader there, but I feel that there needs to be something that's maybe more interactive. We really don't see a silver bullet, to be honest with you, in our stacks with shopping cart abandonment rates. It's a number of things that need to be improved.
ECT: What opportunities does eFashion Solutions offer for customers to interact or provide feedback? What is your view of discussion forums and other online community-building technologies?
Foy:
I'm so happy to say that the fashion industry is finally in a place where they're now accepting consumer feedback. By the fourth quarter of this year, we'll have customer reviews; we'll have create-your-own-virtual closet and [you'll be able to] e-mail it to a customer or friend; and we'll have user-generated videos from a consumer point of view uploaded to the Web sites. We're very excited about where that's going.
I'll tell you that it's been a long pull with our clients to get there. You know, fashion's all about push, not pull — pushmessaging. Hopefully by Christmas or the first quarter of next year, we'll be in [a place] where the consumer — with their little video avatars that they're doing or their own homemade fashion shows — will be able to upload them to our clients' sites.
ECT: How is eFashion Solutions using Web 2.0 technologies such as blogs, podcasts or social networking?
Foy:
We're going to start interviewing the designers, for casting and put it on, [for example], Baby Phat TV, where [users] can see the designer and her inspiration. The designers [will be] talking about their lines and giving the consumer a video presentation of what they give retailers in the showroom.
ECT: What are some of the most effective means of encouraging loyalty among online shoppers?
Foy:
First of all, service. You work so hard to acquire a customer, you need to service the heck out of them, and that means having the right technology internally to empower your people from customer service to fulfillment. [Also, you need to] offer some kind of loyalty level of services to the end consumer — and that's how their package is handled, it's how quickly they get it, it's how they're handled on the phone.
And then on top of that, I think other thing is — relevancy. In other words, when we're making sure that the experience and what we [display] on the Web sites are more relevant to our behaviors that we had in the past by either visiting the site or setting up our preferences. So, I don't see anything but size 11 shoes when I go onto a Web site, and I don't see anything but size 44 suits or an extra-large T-shirt. I get the presentation narrowed down to a very relevant offering.
ECT: What are some customer-centric strategies that have worked for eFashion Solutions that other e-tailers might find helpful?
Foy:
I think the biggest thing is just treating the customer as the CEO, putting the organizational chart upside down and putting an investment into the customer touch points — i.e., call center, live chat, e-mail. Instead of treating those as an expense, look at them as a ROI (return on investment). The place where it gets cut — it seems as though when you walk into these stores — is staff. You can't find cash registers that are armed with people. If you take that same tactic online, you're going to get yourself into a lot of trouble.
ECT: Looking into your crystal ball, what do you predict will be the biggest change in e-commerce in the next five years?
Foy:
Video. I think that user-generated video will be more embraced by industries that have a [Great] Wall of China up between them and their customers when it comes to that type of content on their site. I think the industry — specifically the fashion industry — will start to understand the power of brand advocates. Those brand advocates are people they don't even know, and there's millions of them. So, the Michael Jordan-sponsorship days of having one spokesperson I don't think will ever go away, but I think what is happening is these little micro-marketers, which I call "brand advocates," are going to get more and more power online, and the industry's going to understand that embracing this environment is going to be very profitable for them.
ECT: What's your best advice for e-tailers today?
Foy:
Not to get caught up in a price game. … [In] this race to keep discounting — nobody wins. And ultimately, if we're not in a profitable business, the consumer won't win either, because then we'll be starting to cut corners on merchandise selection to our service levels, and we'll start frustrating them. We're training this customer that they can buy something on sale constantly — I think that gets us all in trouble.