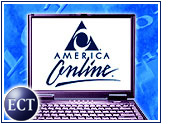 AOL Time Warner has inked a deal that calls for AT&T and Comcast to relinquish their minority interest in Time Warner Entertainment (TWE) division for as much as US$9 billion, according to published reports. The agreement paves the way for a possible IPO of AOL's cable arm in 2003, and ends speculation about the unit's immediate future.
Beset by financial woes and with its books tainted by possible accounting irregularities, AOL Time Warner has been under close scrutiny by industry observersand investors. There have been hints that the company would seek new ways to boost its financial health, possibly by changing the way it operates TWE.
"The cable business is doing exceptionally well and has been supporting AOL," Yankee Group analyst Mike Goodman told the E-Commerce Times.
"New media was supposed to carry the day. In the end it is not about new media. The same fundamentals still apply, and the old is carrying the new."
Full Ownership
Under terms of the pact, AOL Time Warner will take full ownership not only of TWE's content assets, including HBO and Warner Bros., but also of the company's interests in Court TV, The WB Network and Comedy Central. In addition, AOL Time Warner will combine all its cable-oriented interests into a new subsidiary called Time Warner Cable.
AT&T, which is in the midst of a merger with Comcast, will turn over its minority share of TWE in exchange for $2.1 billion in cash, about $1.5 billion worth of AOL Time Warner common stock and a 21 percent stake in the Time Warner Cable business. The company will have less than 5 percent voting power in the new division.
Controlling Stake
In contrast, once cable franchises approve the restructuring, AOL Time Warner will have a 79 percent stake in Time Warner Cable as well as a controlling voting interest in that subsidiary.
AOL Time Warner reportedly is planning an IPO for the new subsidiary in the first half of 2003, after the restructuring is completed. It said that the first $2.1 billion raised for an IPO would be applied to the debt it will incur to pay down the $2.1 billion in cash doled out to AT&T.
"That wipes out the debt right away," Goodman said.
Opening New Doors
Calling the restructuring "the best possible outcome for investors," AOL Time Warner CEO Dick Parsons said the move not only will "simplify our overall structure" but also will maintain "the integrity of our balance sheet." In essence, by creating a new subsidiary, AOL Time Warner will be able to place all of its cable assets into a single pure-play basket.
"By gaining full ownership and control of Warner Bros. and HBO, as well as TWE's interest in The WB Network, Comedy Central and Court TV, we will have the flexibility to operate these businesses in a more integrated, efficient way," Parsons said. He claimed that with "what will be the strongest balance sheet in the cable industry," Time Warner Cable will be better positioned to pursue future opportunities.
Indeed, Goodman agreed, the deal opens new doors for the company.
"Being a mega corporation is a hindrance rather than a help," he said, explaining that the government more closely scrutinizes deals made by huge conglomerates but is more tolerant of deals made by a subsidiary in a vertical.
High-Speed Deal
In related news, under terms of a new three-year deal, AOL High Speed Broadband will be available on AT&T Comcast systems, which will reach about 10 million homes within two years. Another 9 million homes will be offered the broadband service in the future, according to the company.
Parsons noted that the deal represents the company's "first significant non-affiliated, third-party broadband cable carriage for AOL High Speed Broadband."