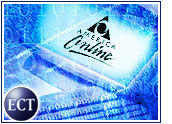 Onetime e-commerce software powerhouse PurchasePro has found itself caught up in dual probes into the accounting practices at AOL, as deals made at the height of the dot-com boom are examined by the Securities and Exchange Commission (SEC).
PurchasePro, which, like many other e-commerce software firms, has fallen on hard times, confirmed that documents relating to its now-expired AOL partnerships have been sought by investigators.
A PurchasePro spokesperson declined to respond to the E-Commerce Times' inquiries, but the software company has noted that its management has changed since the deals were consummated, and that the company is cooperating with investigators.
Slew of Deals
PurchasePro and AOL were closely linked, starting in 1999, when the software firm signed on to operate a small-business resource center on AOL's site and on the Netscape site, which AOL had recently acquired.
At the time, the deals gave a huge lift to Las Vegas, Nevada-based PurchasePro, which saw its stock reach US$155 per share shortly after announcing the first of its AOL partnerships.
PurchasePro has been through several rounds of layoffs and has been delisted from the Nasdaq National Market to trade on the Nasdaq SmallCap Market. The company saw its stock dip slightly early Friday, and is now trading at around 32 cents per share.
Starting in early 2000, PurchasePro and AOL combined to create a small-business center on AOL and Netscape. PurchasePro later got prime advertising locations on AOL Web properties. At the time, the companies did not disclose the value of the various deals, but most were said to be worth several million dollars.
Dot-Com Microscope
Gartner research director Rob Batchelder told the E-Commerce Times that dot-com partnerships are logical places for investigators to look, because so many involved swapping ad space and promotional efforts for services.
"It doesn't mean they'll find anything there, but it is ripe ground for investigators to start with," Batchelder said.
Been There
Indeed, a host of e-commerce companies already have been through various levels of inquiry about their partnerships with other Internet firms. Real estate giant Homestore.com restated earnings for nearly two full years, adjusting them by as much as $100 million, after admitting that it incorrectly reported bartered advertising space as direct revenue.
In June, Amazon.com was sanctioned by the SEC after a probe of the retailer's partnerships with Ashford.com. The SEC issued an injunction prohibiting Amazon from making deals similar to the one it had made with Ashford. Two Ashford executives were ordered to pay civil fines of about $85,000 in connection with the case.
Hoever, AOL has suffered the most intense scrutiny to date. After the SEC investigation was opened, AOL acknowledged that the Department of Justice has opened its own criminal inquiry into accounting practices at the media giant's online unit.