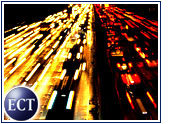 Traffic to Amazon.com (Nasdaq: AMZN) during November increased more than 30 percent over a year ago, making it the leading e-tailer by a wide margin, according to data released Thursday by Nielsen//NetRatings (Nasdaq: NTRT).
Amazon now draws three times as many unique visitors as the next-largest e-tail site, NetRatings said.
"Amazon's phenomenal growth in 2001 defies the law of large numbers," said Lisa Strand, director and chief analyst at NetRatings. "Posting double-digit growth year-over-year is noteworthy because of Amazon's sheer size."
By the Numbers
All told, Amazon drew 31.4 million visitors in November, giving it nearly 27 percent of all e-tail visits. The second-busiest site was ColumbiaHouse.com, with 8.6 million visitors.
The Amazon figure includes traffic to Toysrus.com, which as a standalone site ranked third overall, with 7.5 million visitors. Amazon.com has been running the Toysrus.com site since last year.
Rounding out the top five were Barnesandnoble.com (Nasdaq: BNBN), with 6.2 million, and Apple.com (Nasdaq: AAPL), at 6.1 million.
Bargain Hunting
Also in the top 15 were sites such as Bestbuy.com (NYSE: BBY), Dell.com (Nasdaq: DELL), Walmart.com (NYSE: WMT), Sears.com (NYSE: S), Target.com (NYSE: TGT) and CDnow.com.
"Value-oriented sites continue to appeal to the growing number of price-conscious shoppers," Strand said.
The rankings include only pure e-tail sites, excluding auction houses and multipurpose sites whose main focus is not e-commerce.
More to Come?
Amazon's share of the e-tail traffic may be set to increase more. Earlier this month, Amazon bought the assets of Egghead.com at bankruptcy auction. That site was formally relaunched this week as part of Amazon's electronics section.
Amazon has also bought home goods and hardware store Ourhouse.com and is re-directing traffic from that URL to its own site.
Of course, what matters most to Amazon is not traffic but sales. Amazon said shortly after Thanksgiving that its sales had increased over that busy weekend, but has been mum since then. The site's "delight-o-meter" said as of early Thursday that over 37 million items had been sold since November 9th.
The e-tailer has stuck by its long-standing pledge to record its first-ever pro forma operating profits during the current quarter.
Shopping at Work
Meanwhile, NetRatings found that nearly half of all online shopping is done from the workplace. For the week ending November 25th, 57 percent of shopping visits took place from home, compared to 43 percent at work. For every week since then, however, the gap has been even narrower, with 52 percent of the shopping taking place from home and 48 percent from work.
"Despite the fact that there are three times more Internet users who have access to the Web at home, the percent of shopping activity at work matches home activity," Strand said.