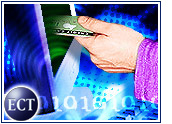 A record number of people visited e-commerce sites during the week ending December 7th — more than 50 percent higher than 2000 levels — Jupiter Media Metrix (Nasdaq: JMXI) reported Thursday.
In all, 52.4 million people shopped online during the week, Jupiter said, compared with 34.9 million a year ago. The figure was also a 1 percent increase of over the previous week, bucking the downward traffic trend seen last year.
"While this week last year marked the downturn in holiday traffic to shopping sites, traffic continues to increase steadily this year," said Charles Buchwalter, vice president of media research at New York-based Jupiter. "A variety of deals and extended free-shipping incentives are contributing to this week's shopping activity."
Longer Season?
E-tailers are working hard to extend the shopping season, Buchwalter noted. For instance, Amazon.com (Nasdaq: AMZN) this week announced an expansion of its in-store pickup deal with the Circuit City chain.
On Thursday, both Yahoo! (Nasdaq: YHOO) and America Online (NYSE: AOL) said they were adding last-minute shopping features to their sites, including sections devoted to gift certificates and other items that can be delivered in as little as two days.
"It's likely we'll see more last-minute online shopping this year," Buchwalter said.
Some Good, Some Bad
However, there has been mixed news on the e-commerce front. A Nielsen//NetRatings (Nasdaq: NTRT) report shows that in November, sales grew just 10 percent over 2000 levels, the slowest monthlygrowth rate so far this year.
In addition, Jupiter's own report contained a cautionary note. The firm said recent surveys of consumers show that 41 percent of online shoppers expressed reluctance about buying from the Web because of concerns about returns. Still, more than 80 percent expressed confidence in their ability to return items purchased at brick-and-mortar stores.
"Returns are a big concern for consumers thinking about buying gifts online in time for holiday deadlines," said Ken Cassar, Jupiter senior analyst. "With the ability to offer online purchasing and in-store pick-up and returns, multichannel retailers are in a unique position to minimize the return concerns on the minds of many consumers."
Comeback Kid?
Leading all e-tail sites in terms of traffic growth was Drugstore.com (Nasdaq: DSCM). One of the last of the pure-play online drugstores, a sector that has seen more than its share of shaking out, Drugstore saw traffic increase 228 percent over the week before.
Drugstore ranked 11th overall among e-commerce sites, marking the first time this season the site appeared on the top-25 list.
Once again, EBay (Nasdaq: EBAY) led all e-commerce sites in terms of traffic, followed by Amazon, incentive-shopping site Mypoints.com, McAfee.com and Bizrate.com.
Among shopping categories, health care gained the most, with a 56 percent increase, followed by consumer goods and flowers/gifts. However, several key categories did see traffic slacken for the week, including books (down 2 percent), music (down 4 percent) and toys (down 11 percent).