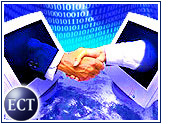 Job search Web site Monster.com said Wednesday that it is buying competitor FlipDog.com for an undisclosed sum.
The acquisition of privately held FlipDog will combine two of the Web's top career sites in terms of the number of job postings and the volume of Internet traffic. It also continues a buying spree by Maynard, Massachusetts-based Monster and its parent company, TMP Worldwide (Nasdaq: TMPW).
Friday, Monster announced it had made a US$115 million offer to buy Jobline.Net, a career site operating in five Scandanvian countries. If that deal clears, it will give Monster 21 job sites worldwide, including 14 in the European market.
Monster also recently bought U.S.-based software maker HiringTools.
Top Dog
As of Wednesday, Provo, Utah-based FlipDog, which has been cited in some quarters as the top online job search site, was listing 621,000 jobs from about 50,000 employers. In contrast, Monster had 433,000 jobs listed.
However, Monster's acquisition is aimed more at FlipDog's technology than its job listings. FlipDog uses a Web crawler to fetch jobs from thousands of internal employer postings and updates its findings every day.
"FlipDog will drive new business leads while deepening the services we can provide to our clients," said Andrew J. McKelvey, chief executive officer of TMP Worldwide. "The upside is incredible."
McKelvey said Monster plans to integrate the FlipDog technology with the JobLine site and other properties in the U.S. and overseas.
Old Guard
Monster has been a fixture among the lead pack of Internet companies since as early as 1999. The site joined the first wave of dot-com Super Bowl advertisers in January 2000. It also became one of the few returning e-commerce companies to advertise again on the Super Bowl broadcast this year.
Part of Monster's strategy has been to grow through acquisitions, alliances and partnerships. It struck a four-year deal with America Online (NYSE: AOL) in 1999 that gives AOL users direct access to Monster's job listings and career-related information.
Leader of the Pack
Monster founder and CEO Jeff Taylor also made news over the weekend by receiving his degree from the University of Massachusetts, more than 17 years after leaving campus.
Taylor, known for high-profile publicity stunts like water-skiing behind his company's signature blimps, left the university in 1983 without a diploma, though he later earned an executive MBA from Harvard Business School.
Taylor completed his undergraduate work by teaching several courses on entrepreneurship and wrote a 130-page research paper entitled "Human Capital and Marketing in the New Economy."
Dog Fight
Meanwhile, Monster is facing some unwanted publicity. Last week, two former employees of Monster's Moving.com marketing division filed suit against the company, saying the company encouraged an atmosphere that led to them being sexually harassed, and fired them when they complained.
TMP Worldwide has reportedly said the suits are without merit.