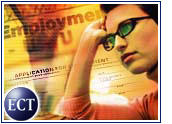 Career search Web site Monster.com extended its European reach Friday, with the announcement that it intends to acquire one of Europe's largest online professional search companies, Jobline International.
Monster's offer to purchase US$115 million in Jobline stock would add five new Europeancountries — Sweden, Norway, Denmark, Switzerland and Finland — to Monster's growing list of sites.
The offer is subject to shareholder approval. If the acquisition goes through, Monster.com will hold over 20 international job sites worldwide.
After the proposed deal was announced, Jobline chairman of the board Johan Brenner said that his company believes the transaction is "in the best interest of our shareholders, employees and customers."
According to Brenner, the marriage of Jobline and Monster will result in "by far the leading European player, with large synergies and minimal geographical overlaps."
Monster Match
The deal will be a major pick-up for Monster because of the amount of traffic enjoyed by Jobline.According to MMXI/NetCheck, visits to Jobline's sites grew from 13.8 millionin the fourth quarter of 2000 to nearly 17 million visitors in the first quarter of 2001.
Jobline, which wasestablished in 1997, has over 1 million registered job seekers, anddelivered over 8,200 job candidates to prospecting companies in the fourth quarter of 2000.
Big Foot
U.S.-based Monster, which is owned by TMP Worldwide (Nasdaq: TMPW), has been rapidly expanding its offerings overseas. The site has sites in Belgium, Canada, France,Germany, Ireland, the Netherlands, Spain and the UK.
According to TMP, Nielsen//NetRatings rated Monster.com as the most visitedcommercial career site in France, Germany, the Netherlands and the UK.
Overseas Job Boom
According to Forrester Research, the global online recruitment market isexpected to grow in excess of 50 percent in the coming years, to reach a valueexceeding US$9 billion by 2005.
The European market — while currently half the size of the U.S. market in value — is expected to grow as Internet usage throughout the region accelerates. Forrester predicted that the European onlinerecruitment market will increase 20 times over by 2004, to approximately $3.5 billion.
Tools of the Trade
Monster is on something of a buying and alliance spree. Earlier this month, the company bought HiringTools, a Web-based humanresources software maker.
Monster has also announced an agreement with Cisco in which students participating in the networking giant's training programs will gain access to Monster'sglobal jobs database and resume tools.
According to Cisco, over 160,000 students prepare for information technology careers through its Networking Academy Program. Cisco has over 6,800 NetworkingAcademies in high schools, technical schools, colleges and universities in128 countries, it has said.
Rearing Head
On May 14th, Deutsche Banc Alex. Brown raised its rating on Monster parent company TMP to strong buy from buy.
The upgrade came on the heels of reports saying that Monster held 10 million resumes and had reached 15 million job-seeking members.