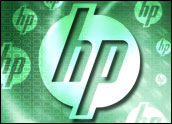 HP has posted its second quarter earnings and announced it will lay off 27,000 workers worldwide in an effort to simplify its business and increase efficiency.
HP beat Wall Street expectations with its earnings but still faces questions about how it will compete in a changing tech industry.
The company's reported US$30.7 billion in sales for the quarter, down 3 percent from the period a year ago. HP brought in $1.6 billion in profit, down 31 percent.
In addition to the earnings report, HP confirmed rumors about its plan to lay off about 27,000 workers, or 8 percent of its worldwide workforce. Many employees will leave the company with an early retirement package.
HP expects to save as much as $3.5 billion from the layoffs by the end of fiscal year 2014, including a $1.7 billion pretax charge that will have an impact on fiscal 2012's results. The company will put most of those savings back into research and development investments.
The earnings report and layoff news sent the stock on an upward climb in after-hours trading. Shares had lost more that 12 percent on the year so far, but continued to rise after Thursday's open and were up as much as 7 percent going into the afternoon.
HP didn't respond to our requests for comment.
Need to Trim
After being the subject of rumors last week, HP's significant workforce cuts came as little surprise.
"We view this as a necessary, and not unexpected, step in the turnaround story, " Michael Holt, analyst at Morningstar, told the E-Commerce Times. "This is a company that's been struggling, and the new management team is in."
CEO Meg Whitman is at the head of that new management team. Executive turnaround is part of the reason the company has been struggling, said Holt. Whitman took over in September after previous CEO Leo Apotheker was ousted after just 11 months in the position. Whitman came in acknowledging the challenges that HP faces and that a transition might not be easy.
"They're acknowledging a lot of these issues and they're attacking them in a methodical manner," said Holt. "That means realigning the workforce with opportunities that they pursue. It's a long process, and it's a messy process, but for the first time in a long time I think we have a sense they're not spiraling out of control."
Changing Industry
Many of the challenges HP faces are due to the changing computing industry. The product at HP's core — the traditional PCS — is facing rising competition from mobile and tablet devices that many users prefer over the bulkier, pricier laptops.
"HP is struggling with industry issues," Frank Gillett, analyst at Forrester, told the E-Commerce Times. "It's hard to differentiate Windows PC product offerings, so there's price pressure for consumers and enterprise buyers, especially in the fast growing emerging markets."
Rival Dell is also struggling to keep up in the new marketplace. The Texas company released its own earnings report this week, but unlike HP, it fell short of already low expectations, and the stock took a significant hit.
Whitman has acknowledged the shift in the industry. She said Wednesday that much of the savings from the layoffs would go toward investing in R&D to stay on top of the evolving marketplace, especially in areas such as the cloud, security and information management.
She also told Reuters that the company would have a new tablet offering for the holiday. Unlike previous HP tablets, though, it would launch with Windows 8, the upcoming operating system from Microsoft that is supposed to be better suited to mobile devices.
Even if Windows 8 is a hit, though, said Holt, it is still up against several competitive models, which could make HP's road to recovery a long one.
"HP has the scale to be competitive, but there are several players who also have that," said Holt. "There is going to be a lot of competition going forward for HP."