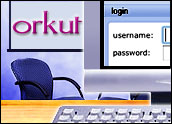 Google on Monday announced that it is bidding farewell to Orkut, its first attempt at a social network, which saw fair international success before Facebook took over the scene.
Launched in 2004, Orkut provided a place for users to display profiles, hang out and connect with others. The site gained popularity outside the U.S., particularly in Brazil and India. When users began to enjoy more social networking options, though, Orkut's popularity began to decline.
It will officially be shuttered on Sept. 30. Until then, users will be able to export their profile data, posts and photos using Google Takeout. Those who may want to sample it before its demise are out of luck, though — sign-ups for new accounts already have been disabled.
Long Good-Bye
When Orkut first entered the scene, it was a unique way to stay in touch, especially for users in large emerging markets, said Thomas Bibby Varghese, CEO and founder of eBizUniverse.
"Almost every young person with Internet access in Brazil and India was on it," he told the E-Commerce Times, "but when Facebook started gaining traction, Orkut started losing stream, and users migrated over to Facebook.
"Orkut was great as a photo viewing site, and to catch up with old friends," Varghese continued. "It was also seen as sort of a dating site in those countries — but it was cluttered, and I was drawn to Facebook from day one, in part due to the clean interface."
That migration was widespread, said Jim Tobin, president of Ignite Social Media.
"For years, it was held up as the example that Facebook doesn't dominate everywhere," he told the E-Commerce Times. "You could say, 'Orkut dominates Brazil.' But over time, Facebook did dominate most areas that it was allowed to enter."
Given that decline in popularity, it's surprising that Google didn't shut it down sooner, said social media marketing strategist Paul Gillin.
"Google generally takes an aggressive approach to abandoning failed products, so it's surprising to me that it kept Orkut alive for so long," he told the E-Commerce Times. "I imagine the cost of running the social network was low enough that Google didn't pay much attention to it. This is a routine housecleaning."
Shifting Focus
Google's announcement of the shutdown came with the promise that it will be putting more energy and focus into Google+, YouTube and Blogger, its social platforms that have gained more traction than Orkut in recent years.
Going forward, it will be interesting to watch and see if or how the company lives up to that commitment, said Internet marketing expert Brian Carter.
"Google hasn't demonstrated the kind of savvy and insight in social they have in other areas," he told the E-Commerce Times.
"It should focus on what it does well, which is organizing and structuring information, but factoring in social dynamics," Carter suggested.
"I look at Google Maps as a sign of things to come. Customer ratings and reviews are now factored directly into map results. That's a case of using social cues to make maps more useful," he pointed out. "I think we'll see more of that kind of thinking in the future, with social interwoven into search rather than built as a separate product."