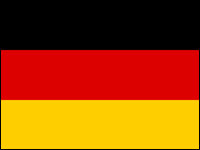 The German Publishers and Booksellers Association (Borsenverein) on Tuesday complained to German antitrust authorities that Amazon was in violation of competition regulations.
Amazon has delayed the shipment of books from publisher Bonnier following a disagreement over dividing the revenue from e-book sales, the association said.
Although Amazon was receiving a 30 percent commission on e-book sales, it wanted to receive more like a 40 or 50 percent cut, which would cut into publisher and author revenues, the group alleged.
Those business practices weren't just threatening to Bonnier, the association maintained. They were also a danger to any company attempting to sell e-books in Germany, where Amazon is estimated to control 70 percent of the online and mail-order book business.
The German Publishers and Booksellers Association has asked Bundeskartellamt, Germany's federal antitrust authority, to open an official investigation against Amazon. The authorities will review the complaint and decide whether to proceed.
Not the First Time
Amazon is no stranger to such claims. It recently became embroiled in a similar dispute with Hachette, the publisher that accused it of delaying book shipments when the two couldn't come to an agreement over e-book pricing.
In a move to apply pressure, Amazon reduced its inventory of Hachette print books and stopped taking pre-orders for Hachette titles. Amazon apologized to customers for the inconvenience and even suggested that they turn to third-party sellers or competitors if they needed a certain title quickly.
Amazon took similar action in the dispute with the German Publishers and Booksellers Association, reducing its inventory of Bonnier print titles after Bonnier insisted that it pay "significantly more" for e-book sales, according to Amazon.
Consumers should pay less for e-books than for print editions, considering there are no printing, freight, warehousing or return costs, Amazon repeatedly has argued.
Amazon has denied violating any antitrust regulations in its dispute with Hachette, maintaining that it simply has been negotiating with the publisher in order to keep customer satisfaction high.
"No one who is aware of Amazon's dominant role in global publishing is surprised that the company has drawn the attention of governments and litigants around the world," Jonathan Kirsch, author and publishing attorney in Los Angeles, told the E-Commerce Times. "Whether or not Amazon has, in fact, violated the law, the company is a game-changer when it comes to publishing."
Next Steps
It's questionable whether antitrust laws could offer publishers any recourse if Amazon indeed is simply negotiating, said Christopher L. Sagers, professor of antitrust law at Cleveland-Marshall College of Law.
Antitrust law generally isn't concerned with bilateral negotiations over price, he told the E-Commerce Times. "The view of the law is that it shouldn't interfere in those negotiations — it should only make sure there's a level playing field."
However, it's possible that if the estimates of Amazon's market share in Germany are correct, the company could face more trouble there than in the U.S., suggested James Hetz, attorney at Hetz, Jones & Goldberg.
"The Bundeskartellamt may look at Amazon's prior practices against publishers like Hachette as proof of Amazon's anticompetitive business practices," he told the E-Commerce Times. "Under Germany's Act Against Restraints of Competition, Amazon, as a clear competitor with a clear dominant position in the e-book market in Germany, may also be found to violate some of the regulations."
Hurting the Bottom Line?
It remains to be seen whether Amazon will face any major legal tussles over the e-book disputes. The consequences to the bottom line, though, are likely to be relatively minimal. There might be some vocal opponents accusing Amazon of injustices, but those voices probably won't resonate with a majority of the company's loyal customers, said Cleveland-Marshall's Sagers.
"There has been some bad press for Amazon, and several famous writers are speaking out against them, but by and large, consumers buy products from a trustworthy brand where the products are cheap — and Amazon is that to consumers," he pointed out.
"That doesn't mean Amazon is a hero," said Sagers, "but it is considered extremely consumer-focused, and both the courts and the consumers are pretty likely to keep seeing it that way."