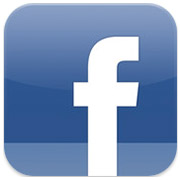 Facebook on Monday unveiled an iPad app update designed to make the site a hub for game, video and content discovery. A new panel appears on the right-hand side of the iPad providing news and entertainment.
Games are heavily featured. More than 70 percent of Facebook for iPad users played a Facebook-connected game in the past 90 days, the company noted.
The new panel showcases the games users already are playing, including a link to access them on the iPad. It also highlights and suggests new games based on what their friends have played or what's trending on Facebook.
The app update features the personalized Trending Video section, which alerts users to the most-shared videos among their demographic on Facebook, and a section for trending news topics.
It also alerts users to upcoming birthdays and events.
The update started rolling out to iPad users in the U.S. on Monday; it is visible when the device is used in landscape mode.
Gunning for Gaming Dollars
The new update seems to have been created with casual gaming — and the potential advertising revenue that games can bring — in mind, said Gordon Owens, digital marketing professional at GO Digital WSI.
Going forward, Facebook plans to include ads that will allow game developers to engage players, which fits in with other recent gaming moves it has made.
"I think Facebook sees a future in games and is part of why they bought Oculus," Owens told the E-Commerce Times. "If you think about the gaming culture, those guys are always online and they want to communicate with other players. Facebook could easily become a great place for gamers to spend their time, which would give Facebook more time to feed ads to that user."
In addition to advertising dollars, the update could help reinforce Facebook's dominant position in social networking, said Steve Bailey, senior analyst of games at IHS.
"Facebook can't directly monetize games on tablets and smartphones, but it can reposition itself more and more fundamentally within the value chain, something that it's been doing with analytics and also with discovery experience," he told the E-Commerce Times. "If it can continue to prove itself a valuable tool for cutting through the white noise of mobile gaming, it can also grow revenue by expanding such roles."
Executing the Update
Facebook's earning potential with its new iPad feature will depend on how well it can execute the discovery element of the app, said Bailey.
"There have been many attempts to provide improved functionality for games and apps via interstitial filters, with varying degrees of success," he noted. "Facebook, however, has access to something that very few other companies have — a pre-existing network with an intimate social graph. It's this ability to circulate content among users so proficiently that allowed Facebook to become a major game platform on desktop."
What seems likely is that the initiative is one working part of Facebook's ongoing efforts to make games a larger part of the company's revenue stream, said Bailey. The update won't send iPad sales soaring or wildly increase mobile gaming numbers. As the company tweaks the feature and brings it to other devices and platforms, however, it will fit nicely into the company's overall strategy of being a hotspot for discovery.
"Facebook's track record in terms of improving discovery on the desktop isn't spotless, but the company is willing to respond and iterate quickly, as we've seen on smartphones," he noted. "That's what's key here, more than the instigation of a particular initiative. Don't be surprised if there's no great uptick, but don't presume that to be bad news, either. If Facebook can successfully offer minimal inertia between users and their ability to find the games they like, it works in everyone's favor."