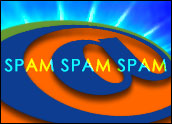 Twitter last week reported success with its BotMaker spam-prevention system.
Because Twitter operates in real time, BotMaker is designed to work fast to eliminate spammers. Its main goals are to bar spam accounts from being created, to reduce the time they spend on Twitter if they do show up, and to reduce Twitter's reaction time in responding to spammer workarounds that bypass its protection systems.
Since launching BotMaker about six months ago, Twitter has seen a 40 percent reduction in its spam tracker, the company said. That reduction was thanks in part to its ability to catch spam in the "write" path — that is, before it's published.
Reinvigorating Anti-Spamming Efforts
BotMaker already has made a noticeable dent in the amount of spammers on Twitter, said Thomas Bibby Varghese, CEO and founder of eBizUniverse.
"Spam was a known problem in the early days of Twitter," he told the E-Commerce Times, "but lately they have really cracked down on spam. Automated providers out there who were providing auto tweeting and auto responses have been targeted, and those companies literally went out of business. So Twitter's attempts were pretty effective."
That's partly because of the level of sophistication found with BotMaker, said Jim Tobin, president of Ignite Social Media. Twitter seems to know which types of accounts to target and how to get rid of them without disrupting the rest of the site.
"Not all bots are bad," Tobin told the E-Commerce Times. "Some are set up to tweet specific weather events, for example — but what Twitter is doing here seems to be much more nuanced and sophisticated. It also seems like one of the inputs is reports of spam to certain accounts, so as long as users block and/or report spam accounts, Twitter has a good shot at shutting them down quickly."
Ongoing Efforts
Twitter's efforts at getting rid of clutter won't just make life a little easier for ardent Twitter users — they will help the company's bottom line, said Rick Ramos, founder of Rick Ramos Consulting.
"Taking care of this problem is important for them from both a PR standpoint and in the development of a better advertising product," he told the E-Commerce Times. "As they make it harder for spammers to operate, there will be less wasted advertising spend that will make both advertisers and investors happier."
While Twitter has seen success with BotMaker, it doesn't regard it as a permanent solution. The company aims to build on the principles behind BotMaker to make Twitter as spam-free as possible.
That's the right attitude for this type of issue, said Varghese. "This is a great answer to the problem, but as with everything, this is not a set-it-and-forget-it solution. They will have to constantly tweak their spam protection, as spammers try to crack Twitter's spam protection systems."