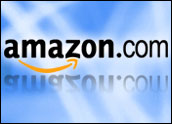 Amazon is planning to test a local marketplace that could make it a one-stop shop for local services, according to Reuters. Those services could include anything from dog walking to a plumbing.
Backed by Amazon's already established ratings and recommendations infrastructure, the service could take on sites like Yelp, Angie's List and Craigslist. It might also threaten home improvement chains such as Home Depot and Lowe's, which also have begun assisting customers in finding local home service providers like painters and plumbers.
Amazon has been getting in touch with companies on the West Coast that provide similar services and testing different ways its offering could work. In one experiment, Amazon offered installation services to customers who purchased a Nest thermostat.
The company reportedly plans on testing logistics and demand in a single market before it takes the service nationwide. Amazon has used that approach before. It tested its grocery delivery service, Amazon Fresh, in Seattle and then rolled it out to San Francisco and Los Angeles.
Got What It Takes
There's no doubt Amazon is considering its potential strengths in the market as it considers expanding from consumer goods into services, said Greg Sterling, founder of Sterling Market Intelligence.
"Amazon could become quite a formidable competitor in the local search and directory space," he told the E-Commerce Times. "It has the consumer brand and the resources to potentially effectively compete with Google, Yelp and others."
It's also likely seeing the potential for huge success if it can become the answer to a significant consumer problem, said Doug Stephens, founder of Retail Prophet and author of Retail Revival.
"These sorts of small local enterprises represent the long tail of commerce and, in total, account for a staggering amount of our economic activity," he told the E-Commerce Times.
"The problem, of course, is that these have also traditionally been difficult services to shop for. We've wrestled with issues around finding people locally, who to trust, and what prices are fair for different services," Stephens observed. "By creating an organized marketplace for these sorts of peer-to-peer services, Amazon would be conquering a huge market."
Ironing Out the Logistics
That market won't be easy to conquer, even with a loyal user base and Amazon's trusted recommendation and ratings system. In a huge country like the U.S., where logistical challenges and costs vary greatly between regions, Amazon will have to recognize that it is competing in a whole new ball game.
"Services are much different than products," said retail consultant Bob Phibbs, The Retail Doctor. "If they guarantee installations, for example, it could eat into profits. And since they already have few, I'm not thinking investors will be happy paying the bill. Angie's List was supposed to have all this potential when they went public but have only been profitable a couple quarters."
Those profits will be especially difficult to squeeze out of advertising, said Sterling.
"The challenge for Amazon would be less on the consumer side than in gaining any ad revenue from local businesses," he pointed out. "The U.S. small business market is very large but difficult to penetrate, and average ad budgets are small. Google, Facebook, Microsoft, Yelp, YP, Twitter and others are already fiercely competing there."
Boosting the (Really) Little Guys
Amazon's best bet would be to try to capitalize on the businesses that don't already pop up in every local Google search or Yelp recommendation, said Stephens.
"If you're a new local business or of average quality — which the majority of businesses are — the exposure this market could bring would be of more value," he noted.
In the end, this will all come down to execution, Stephens added.
"The challenge in my mind would be in organizing and managing the members and dealing with the inevitable disputes that might arise between customers and service providers," he said. "If Amazon can set very clear standards for it's member service providers and clear terms of engagement for customers, I think this is certainly manageable. If they get it right, it's a massive market that could be highly profitable for Amazon."