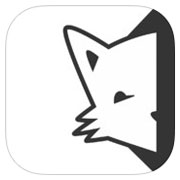 Secret last week announced that a recent round of funding, to the tune of US$25 million, would help it expand its reach in the social networking space.
Since its launch about six months ago, Secret has provided a platform for users to post anonymous notes on topics ranging from the ridiculous to the sublime.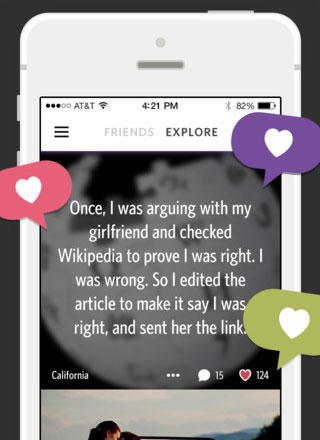 Though its draw is anonymity, Secret adds interest by pointing users to posts by people in their circle of friends, or friends of friends. It manages this by accessing users' contacts, though it doesn't publish any information to tip off the identity of the poster.
Investors on Board
Secret's access previously was limited to users' mobile phone contact lists, but its new features will expand its ability to create social links. Now, users can choose to log in through Facebook — but their information will remain completely anonymous on Secret.
The Facebook integration will allow users to expand their Secret network beyond their mobile contacts. Because Secret users can comment only on the posts of contacts, widening these circles could help Secret boost user time and activity throughout the site.
Secret also will be adding Collections, a "daily digest" of the best of Secret in categories like food or love. That will allow Secret users to curate a feed pertinent to their interests.
Investors seem to have been impressed by Secret's plans for its future. Its backers include Index Ventures, Redpoint Ventures, Fuel Capital, SV Angel and more. Its current valuation is $100 million.
Staying Secret?
Since secrecy is such an integral component, it seems a little surprising that Secret would want to add Facebook integration, said Anindya Ghose, professor of IT and marketing at New York University and codirector of the Center for Business Analytics at NYU Stern.
"This is basically Secret's endeavor to grow its user base by providing an additional convenience for users," he told the E-Commerce Times.
"At first glance, it seems counterintuitive to me. The foundation of Secret is based on preserving anonymity. A potential integration with Facebook can jeopardize the comfort feeling that current users have with this app," Ghose suggested.
Other Challenges
During this growth phase, Secret also needs to make sure it is attracting the right kind of users — not those who initially may be intrigued by the concept but then might delete the app or never check in again after discovering a messy bunch of not-so-secret secrets, said social media marketing strategist Paul Gillin.
"Secret is going to have to justify this valuation by providing metrics about user loyalty," he noted. "We need to know how interactive their users are, how many posts they do per day or month, how many unique subscriber visits they have, etc. Even an established network like Twitter is still dealing with issues like this, since a small percentage of the site's users do most of the talking."
Those figures could be especially important when it comes to ongoing valuation and monetization, an area in which Secret already has a few odds stacked against it, Gillin added.
"Advertisers don't want to be associated with profanity or other salacious details that might come up on Secret," he said. "That's not a friendly environment, and Secret might have to come up with some ways to get around that and have a monetization plan."
Tough Road Ahead
Secret is too young and malleable to write it off, though, said Ghose. If it takes the opportunity to test how the Facebook login works and continues to be open to changing to adapt to the social landscape, it has the potential to establish itself as an off-the-beaten-path social space for people already clued in to the tech world.
"Those users who are less worried about privacy will be the early users of this feature, and the rest of the community will wait to see how things unravel," he pointed out. "If things go smoothly, this can dramatically multiply Secret's user base."