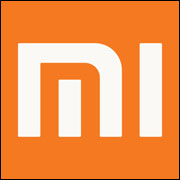 Smartphone maker Xiaomi has been on a tear. It has risen from a lowly device maker to king of the Chinese market in just a year, according to a new report from Canalys.
A year ago, Xiaomi held a 5 percent of China's second-quarter smartphone shipment rankings. By the first quarter of this year, the company had achieved a 10.7 percent market share, behind Samsung's 18.3 percent and Lenovo's 11 percent.
Just one quarter later, Xiaomi owns the top spot, with 14 percent of the market, while big name players Samsung, Lenovo and Yulong trail with 12 percent each.
Xiaomi's success is largely thanks to a well-rounded and very tightly executed strategy, said Chris Jones, vice president and principal analyst at. It offers very affordably priced phones, but it has focused on sales from apps, games and themes to increase profits.
Xiaomi constantly updates its software — which goes by the name of MIUI — offering users a new version every week with updates and customizable features based on consumer feedback.
"Xiaomi has executed on its strategy perfectly," Jones told the E-Commerce Times. "It has consistently delivered compelling products at aggressive price points, created and continuously updated its MIUI software — all backed up effectively by targeted marketing."
Room for Major Growth
Xiaomi's speedy ascent to the top in China shows the kind of opportunity that exists for up-and-coming smartphone vendors in emerging markets, said Colin Gibbs, an analyst at Gigaom Research.
"While smartphone penetration rates are nearing the saturation point in North American and other mature markets, regions like China, India and Brazil will continue to see dramatic growth over the next several years," he told the E-Commerce Times.
Even for a market open to growth, though, Xiaomi's rapid rise was surprising, said Canalys' Jones. That's because for all of its innovation in terms of software, Xiaomi is missing one component that most of its competitors offer.
"Chinese mobile operators are rolling out their 4G networks, marketing their tariffs and plans, with the device vendors educating consumers as to the benefits of 4G LTE," he pointed out.
"Xiaomi does not have a 4G phone in its portfolio — so it is months behind its Chinese competitors such as Yulong, Lenovo and ZTE, whose low-cost 4G phones are selling well," Jones said. "So Xiaomi generated huge demand for non-4G phones at a time when mobile operators try to move consumers to 4G phones."
Onward and Upward
Xiaomi is attempting to capitalize on its sudden popularity and expand its reach by offering devices in Hong Kong, Malaysia, the Philippines, Singapore and Taiwan, said Jones. It has initiated flash sales in India and is working on getting its devices certified in Brazil.
"In order to keep momentum alive, Xiaomi will need to build its international brand and find the right strategy for each new market it enters," Jones noted.
In addition, the company needs to make sure its devices can keep up with current trends and consumer demands, since having solely a 3G presence might not hold up much longer in China, Gigaom's Gibbs suggested.
"Xiaomi's business will have to evolve quickly in China, as 4G networks continue to be deployed and data consumption ramps up," he said, "but the company has already established itself as a high-profile provider of smartphones and mobile services, and it has a chance to build on that momentum by expanding to markets such as Russia, Mexico and perhaps Brazil."