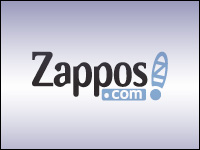 Zappos is ditching conventional job posts to recruit its new hires, instead launching Zappos Insiders, an internal social network designed to simplify and improve the process.
Job recruitment can be a vicious cycle on both ends, according to Zappos HR Manager Michael Bailen.
Companies need to look for new hires who are passionate and professional, but they are under pressure to complete the process quickly, even when overwhelmed with responses, he wrote last week in a post on ERE.net. That can lead to a lack of passion and personalization in hiring — thus making the job search demoralizing for even the best recruits.
Getting to Know You
Zappos wants to change that with Zappos Insiders, which is open both to current employees and future prospects.
The site invites job seekers to join a team within the network. They'll receive information about that department, including which roles most often become available there. Rather than responding to a traditional job posting, users have the opportunity to introduce themselves to the department. Zappos employees then might use digital Q&As, contests, events or targeted engagement to see if a person would be a good fit — or invite them to discuss an open role at the company.
Zappos Insiders makes it easy for job prospects to connect with current Zappos staff privately and publicly — for instance, through private messaging about specific opportunities or publicly connecting and chatting via Twitter. Privacy is crucial to the process. Identities and other personal information about insiders who don't want their current employers to know they're job-searching will be kept secure.
Zappos' goal is to establish long-term engagement with possible team members so that the company has all the information it needs when it comes time to hire.
An Unconventional Model
Zappos received more than 31,000 applicants to job postings and hired about 1.5 percent of them in the past year. The company aims to keep the application experience positive by making the process easy, Bailen said in his post, keeping in touch with applicants who seem to be a good fit for the company, whether they've been hired or not.
That's a lot to take on for any human resources department, said management professor Peter Cappelli, director of the Wharton Center for Human Resources. It could be even more daunting if the vetting process were shifted to people who not only lack a background in HR, but also have a completely different role to fill at the company.
"The big issue is going to be the time requirement," Cappelli told the E-Commerce Times. "My guess is that Zappos will have thousands of inquiries. Some of them will be from people who are very needy and want to keep checking in. If the recruiters don't have time to do that, will the regular employees? How are they going to get their work done?"
Keeping It Real
Zappos also might have a difficult time determining authenticity on the site. Job hunters frequently are discouraged from posting anything they wouldn't want an employer to see on platforms like Facebook and Twitter.
However, some prospective employers like to see that a candidate has maintained a healthy online presence, and many people are learning the ins and outs of constructing an attractive online persona, said marketing professor Anindya Ghose, codirector of the NYU Stern Center for Business Analytics. Zappos will have to figure out which messages are genuine if it wants the service to find the best new hires.
"In the case of Zappos, because it is about prospective job candidates, people are going to be very measured and selective about what they say and do on these internal forums," Ghose told the E-Commerce Times. "They would want to give the best possible impression to prospective recruiters, and so their content will be very carefully curated."