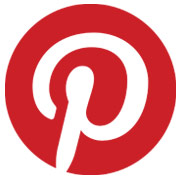 Pinterest on Tuesday revealed that it was rolling out an analytics tool for marketers designed to offer them more information on which content does well.
The new feature, Business Insights API, lets businesses track which of their boards, pins and products are attracting the most engaged users, as well as which ones aren't garnering clicks. In addition, developers will be able to use the API to track activity, helping them understand how consumers move and click on their brand's boards.
The information is available through a handful of marketing technology software applications, including Salesforce, Hootsuite, Piquora, Curalate and Tailwind. An example from Piquora shows a sleek chart displaying how many times users were directed to their retail site through Pinterest over the past month, and how those Pinterest redirects compared to competing ads or social media posts.
The service won't replace Pinterest Analytics, the already-established free data tool, but the new Business Insights API is designed to provide marketers with even more detailed analytical information, including conversion-tracking capabilities.
Bolstering Content
The new feature comes on the heels of a US$200 million round of funding that values Pinterest at $5 billion. The company has been sprucing up the site in a number of ways. It recently launched a new search feature designed to help users find their way through the 30 billion pins on the site, for example, and earlier this month it began allowing some brands to promote pins.
Those steps, as well as Pinterest's nod to marketers with the new Business Insights tool, are part of its effort to show the world it can be mentioned in the same breath as social media giants like Twitter, Facebook and Instagram, said Thomas Bibby Varghese, CEO and founder of eBizUniverse.
"This is part of Pinterest's efforts to turn the hobby site into a revenue generating machine," he told the E-Commerce Times."The site so far is used by mostly women and is very addictive. They will come up with ways to monetize this."
Killing It With Data?
Pinterest has a lot to offer for businesses that are looking for a new outlet for attracting customers, said Doug Stephens, founder of Retail Prophet and author of Retail Revival.
"What's important here is that Pinterest is part of a movement to a more visual Web," he told the E-Commerce Times. "Unlike Facebook and Twitter, Pinterest, Instagram, SnapChat, YouTube and others are capitalizing on the move away from a text-based Web in favor of sharing images and video — both of which are known to spread socially at an exponentially greater rate than text-based posts."
Providing marketers with analytical information is an important step for any company that wants to have a place in the current social landscape, Varghese acknowledged.
"This new tool will give companies more insight into what consumers are doing on Pinterest, and companies who have ignored Pinterest will start to take notice," he said.
However, that could take away some of what made the site appealing in the first place. Pinterest can't expect to survive if it doesn't offer these tools to businesses, said Stephens, but it also must be careful to curate the site in a way that keeps its devoted users on board, excited and clicking.
"The drawback of commercializing is that it diminishes the long-term appeal of the site for users, because companies and individuals all begin posting more content that's similar, based on the analytic algorithm," he pointed out. "In essence, the site goes from feeling organic, authentic and real to seeming programmed, predictable and boring."