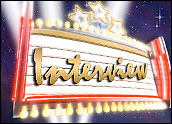 Blockbuster on Tuesday threw its hat into the increasingly crowded ring of set-top boxes with the announcement of a deal with hardware maker 2Wire. Blockbuster's system will bring video directly to viewers' televisions on demand via a broadband Internet connection.
The move follows similar offerings from competitors. The Web-connected hardware comes months after chief rival Netflix came out with a set-top box manufactured by Roku. However, Blockbuster's system draws video from the Web differently, it charges using a different pay structure, and its catalog will be different from Netflix's. In fact, Blockbuster's system more closely resembles that of another company that's been rattling the DVD rental industry as of late: Apple.
The E-Commerce Times spoke with Blockbuster Chairman and CEO Jim Keyes about the launch of the set-top box and the direction in which the company is headed.
E-Commerce Times: Why is Blockbuster launching OnDemand using 2Wire's Media Point Digital Player?
Jim Keyes:
First of all, Blockbuster, the new Blockbuster, is very different from the perceptions of the Blockbuster of old. We were Blockbuster Video, which invokes images of VHS video tapes. Really, that was never Blockbuster. Even in the days of VHS tapes, it was about convenience — convenient access to entertainment. And when VHS tapes went away and were replaced by DVDs, Blockbuster was transformed and modified its offering to DVDs. When DVDs became available by mail, Blockbuster transformed again and offered DVDs by mail.
Well, the customer is changing again, and technology is allowing more convenient access to entertainment in many ways. It is perfectly natural for Blockbuster to evolve again — and we have one more time transformed ourselves and our brand into Blockbuster OnDemand to provide the highest level of convenience now — access to thousands of movies from the comfort of your living room.
ECT: How quickly do users have access to their movie? Is it within a few minutes or is there a substantial download time?
Keyes:
Of course, as with all services, it will depend on the bandwidth for your home, but in the average household, faster than it will take to pop your popcorn, your movie will be ready. … We're using a process called "progressive download." You might have heard a lot, read a lot, talked a lot about streaming capabilities. Well, we think progressive download is a higher form of streaming for the following reason: It really comes down to quality and a quality viewing experience. The reality is that even if a home has sufficient bandwidth, that streaming requires always-on connectivity. Download needs only a one-time connection. And the challenge with streaming is, if you don't have that pure continuity and strength of bandwidth, the viewing experience could be everything from a snowy screen to an interrupted movie. …
Another key point of differentiation is the titles. Once again, we're going after quality versus quantity. You see other services that advertise 20,000 titles, and there are a couple of things here. One is a question of counting. If you count every episode of every television show, you could easily add to your title count. We're more interested in offering high-quality content and the newest movies, which is very similar to the way people use our stores. About 80 percent of our business is new releases in our stores. We expect the same demand to be there online, so we have the newest releases available on video and on demand. So "Dark Knight," for example, will be available through Blockbuster OnDemand. For competing subscription services, it could be two to three years before a movie like "Dark Knight" should be available on those boxes.
ECT: So there's no subscription with Blockbuster OnDemand?
Keyes:
Correct. We're doing it purely on an a la carte basis. Now we're offering some unique deals to our customers. For example, they are able to get the box free of charge if they pre-pay for the first 25 movies. So the (US)$99 entry cost is really a prepayment of the first 25 movies, and you get the box for free.
ECT: How long are the movies available? Is it just for a single viewing, or do you have it for a span of time, or [is it] yours in perpetuity?
Keyes:
As with other services, you have the opportunity to buy or rent. To rent the movie, you would pay anywhere from $1.99 to $3.99. You are then able to store that movie for 30 days, and once you begin viewing, you have 24 hours to watch the movie as many times as you like. …
ECT: If you don't opt for the $99 deal, how much does the device cost?
Keyes:
For this first go-around, that's the only way we're going to sell it.
ECT: So with cable, satellite TV and other services like [Verizon] FiOS offering on-demand movie viewing, what stands out for Blockbuster is that you offer newer releases?
Keyes:
We think that long-term, Blockbuster's pointed advantage will be the quality of content that we have. This is our business. Every other competing service — whether it's FiOS, Amazon, whether it's Apple — the aggregation and delivery of movies in the most convenient fashion is not their core business. It's a sideline. This is our bread and butter. It's what we do every day, to acquire the best movies and to aggregate the largest library of movies. So the advantage that we have had for years in the store, we expect that to continue as we move into the digital world.
Randy Hargrove, Blockbuster corporate PR: That's not to say that this set-top box will be our only entry, right Jim?
Keyes: Right, we will have other offerings expanded from this capability. We'll be able to put the same capability into a Blu-ray player. We'll go into DVRs (digital video recorders), game consoles, etc., just as others are doing to make the same capability available through other devices.
ECT: I'm glad you mentioned that, because the top of the TV seems to be getting really crowded.
Keyes:
We'll be able to fix that. I think one of the most natural solutions is the same capability put into a Blu-ray player. The reason that is going to be an excellent feature — and we'll have that capability by the first quarter next year — basically you unplug your old DVD player and plug in your new Blu-ray player.
For the foreseeable future, the practical limitations of bandwidth are going to make it very difficult for anyone to deliver Blu-ray-quality high-definition content digitally. We think using the store for your Blu-ray, or our online service to get Blu-ray by mail, combined with the added convenience of being able to pull up standard- or high-definition — if you're willing to wait the extra download time — on your box, we think the natural combination will let the stores and the technology complement each other. …
ECT: This isn't the start of an effort to shift to a strictly online model?
Keyes:
No, not at all. Again, the strategy of Blockbuster is convenient access to media entertainment. What you find is that different use occasions call for different methods of delivery. … So whatever your convenience needs for entertainment, you'll be able to turn to Blockbuster. The advantage, though, that I have as a customer, if I have one account, I don't have to keep pulling out my credit card. I don't have to keep subscribing to different services. If I want media entertainment — movies or games — I go one place — Blockbuster. They know who I am, whether I'm online, in the store or a subscriber by mail.
It's an advantage no one else has. You can't go down to your Netflix store and exchange a movie if you wanted to see something else. You can go to your Apple store, but you can't get a movie. So this is a very different approach that leverages the Blockbuster brand across all channels of distribution.
And an important element of the OnDemand offering is that now we have completed the offering, with Blockbuster able to go in-store, by mail, vending and kiosks, download to your PC and now finally at home.
ECT: Do you have plans to roll all these up into a single subscription service?
Keyes:
Perhaps over time. We are looking at subscription offerings, but candidly, the vast majority of our customers prefer new releases, and while we think subscription packages will be interesting, they will through necessity, because of the studio requirements for different windows, those will be older movies. And we think that subscription will lend itself … to perhaps kids' movies and other specific genres, but we are more excited about the demand for a la carte capabilities.